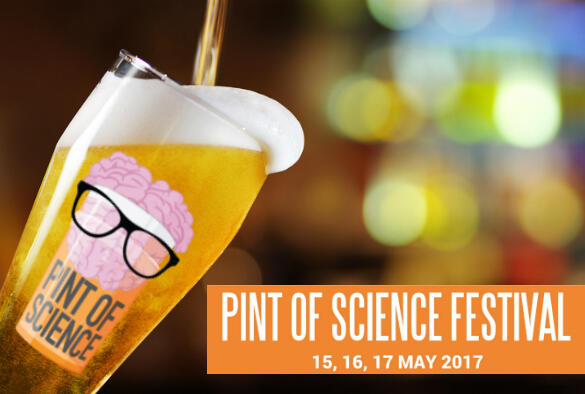 Pint of Science is a non-profit global organisation that brings scientists to the local pub to discuss their latest research and findings with the public
For the very first time, in Liverpool, Pint of Science will take place between the 15 and 17th May in The Shipping Forecast (15 Slater Street), The Baltic Social (27 Parliament Street) and The Old Blind School (21 Hardman Street).
Talks will also be taking place across the UK and in countries including France, Spain, Italy, Australia and Brazil.
Talks and activities by LSTM's Meg Parkes and Geoff Gill, Jessica Williams, Hugh Adler and Simon Jochems will be showcased at Pint of Science Liverpool.  Meg Parkes and Geoff Gill's talk is entitled Surviving by Science on the 17th May in the Shipping Forecast between 7:00pm and 9:30pm.  Surviving by Science will focus on their research on the British servicemen who became Far East Prisoners Of War and were subjected to years of neglect, malnutrition, disease and slave labour.   They will explore the little-known history of medical ingenuity and inventiveness in Far East captivity.
Specific dates and locations of  the other talks by LSTM staff will be announced shortly, in the meantime more information regarding the talks, please visit Pint of Science Liverpool webpages.