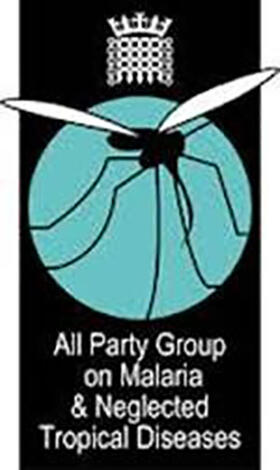 The All-Party Parliamentary Group on Malaria and Neglected Tropical Diseases (APPMG), met in London today to review, discuss and release their 4th Neglected Tropical Diseases Report.
The report was launched by the Director of LSTM, Professor Janet Hemingway, who discussed the outline of the report and burden that malaria and other Neglected Tropical Diseases (NTDs) have on some of the poorest communities in the world. The group, chaired by Jeremy LeFroy MP, then had an overview of the report delivered by Dr Wendy Harrison of Imperial College London.
Director of LSTM, Professor Janet Hemingway, said: "The report highlights that we have at our fingertips the expertise to develop the tools that can change the lives of some of the world's poorest communities for the better. What we need to ensure is that we maintain the collective determination, desire and investment to accelerate progress in the prevention and treatment of malaria and NTDs."
The report gives 10 recommendations to the UK government to control and eliminate NTDs in partnership with at-risk communities, international agencies and donors. In general the report recommends
The UK government should maintain its commitment to support the achievement of the WHO NTD Roadmap goals. This includes ongoing support to the full range of research and development for NTDs, including in the development of products and strategies.
The 4th Annual Neglected Tropical Diseases report can be found here.
The launch followed an earlier event at Westminster that saw the release of the report: 'From Pipeline to Product: Malaria R&D funding needs into the next decade' which focuses on the current position of malaria in the world and laid out the case for continued investment into the treatment and control of the disease. There were sections looking at the threats to controlling malaria and the current and potential future plans for sustaining and accelerating the gains against malaria.