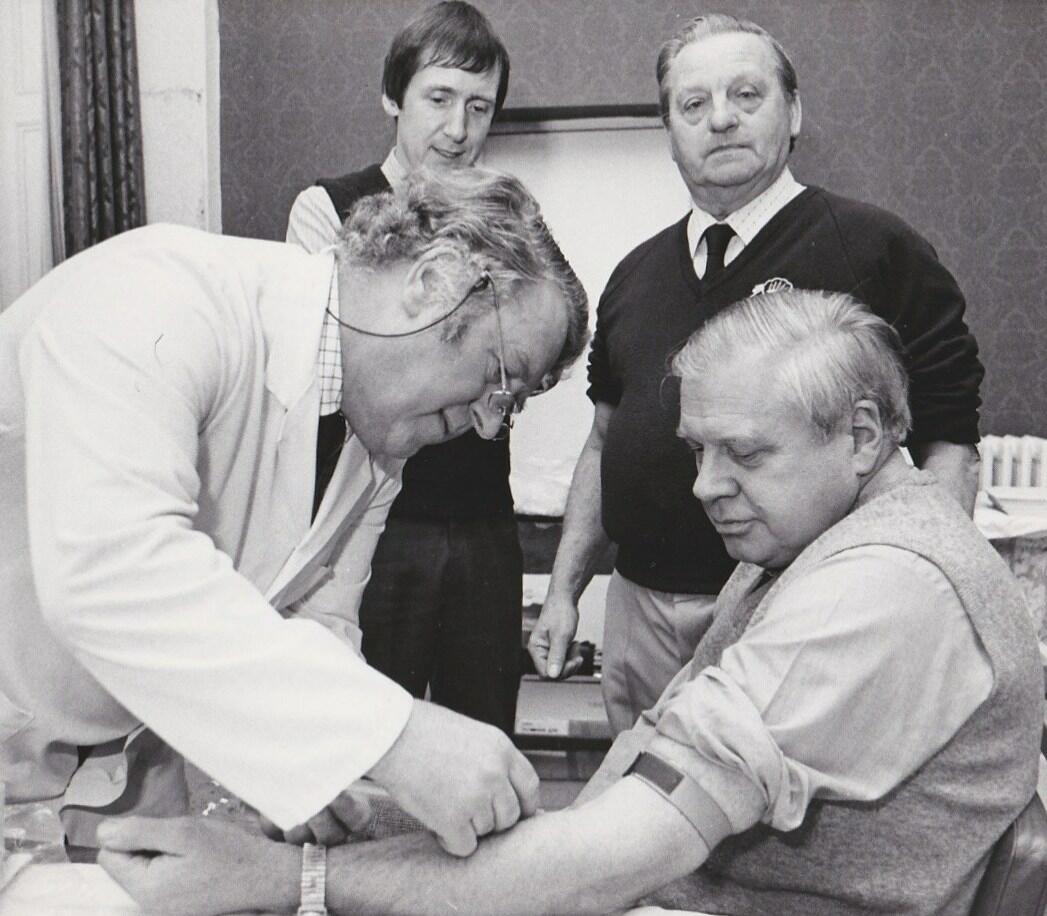 Ahead of this weekend's FEPOW (Far Eastern Prisoners of War) conference at LSTM, we want to introduce you to one of the most important people in the story of LSTM's treatment of the men returning from captivity at the end of World War II – and our topic for Flashback Friday – Dr Dion Bell.
Described by those who knew him as "a gritty Yorkshireman with a dry sense of humour, and a kind and empathetic demeanour", Dr Bell was widely regarded as a leading tropical clinician and a gifted teacher. After periods working in Africa where he was bitten by the tropical medicine 'bug', he came to LSTM in 1964 and took responsibility for the tropical beds at Sefton General Hospital, where FEPOWS were assessed and treated.
Over the following decades he cared for most of the FEPOWs seen at LSTM. The men endured a wide range of health problems including worm infections, dysentery, long-term nerve damage due to beriberi and other nutritional diseases, and psychiatric disorders. One of Dr Bell's strengths was his willingness to spend time examining and listening to his patients - something most of the men had never experienced before and which they appreciated greatly. Traumatic and previously unrecounted memories were often revealed at these consultations. He also championed the men's fight for war pensions, and unsurprisingly became a hugely respected figure among British FEPOWs.
Another strength was his ability to gather around him other specialists who were sympathetic to the men's plights. For example, he invited Dr Kamal Khan, a consultant psychiatrist to join the research team where he successfully worked with many of the veterans, becoming a compassionate and caring friend to many. There's more on Dr Khan here.
As well as treating the men, Dr Bell undertook research into their conditions. Along with Professor Geoff Gill he published numerous papers on the persistent infections, nerve damage and psychiatric problems endured by the men. These demonstrated for the first time the potential long-term effects of tropical exposure, particularly in a military setting, and continue to inform modern medical practices.