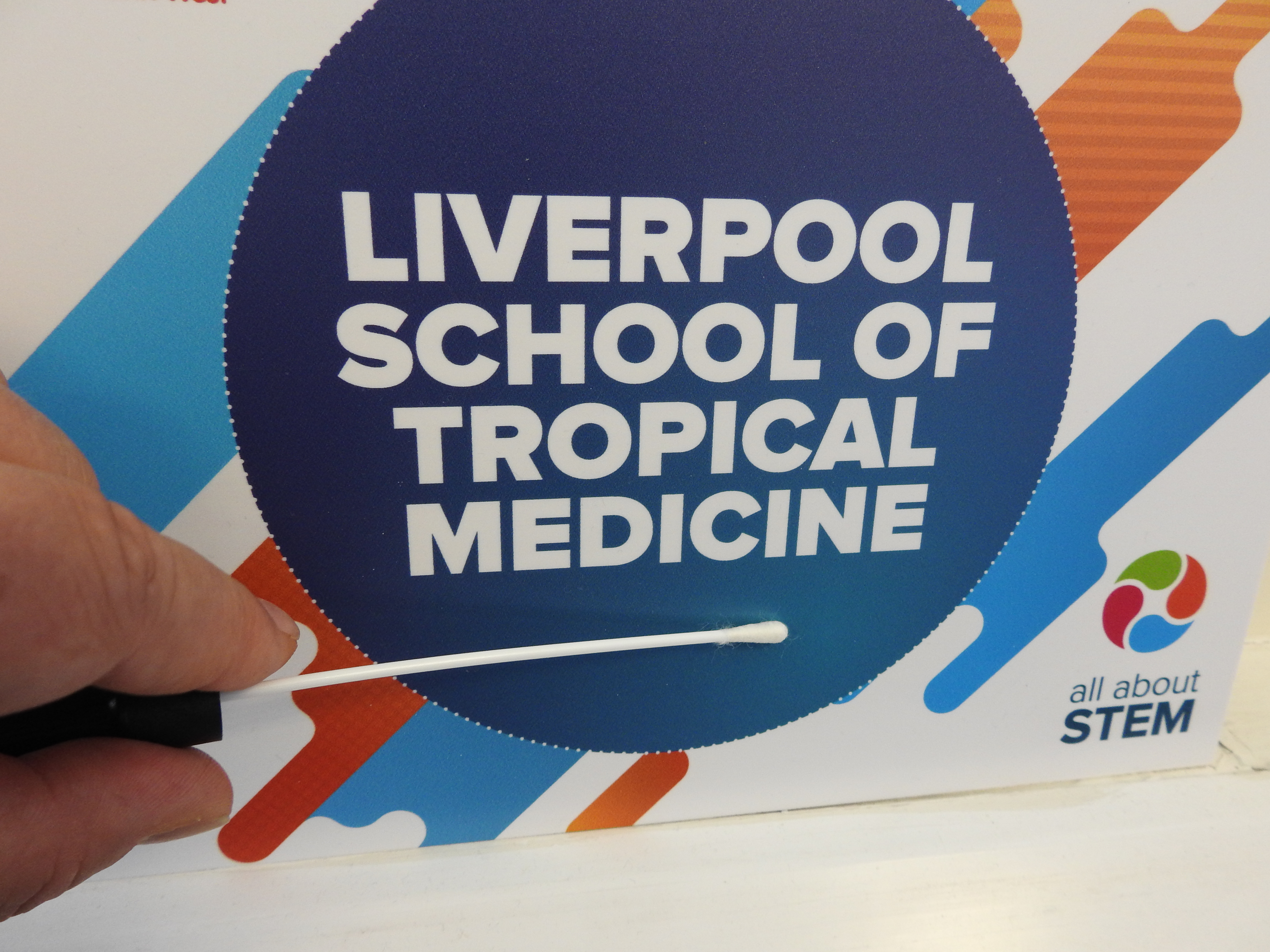 LSTM's Swab and Send project, devised by Dr Adam Roberts, is being used to increase understanding of antimicrobial resistance among school children in Sheffield after a teacher from a local school won £15,000 as part of the annual Let Teachers SHINE competition.
Dr Nick Harris from Tapton School has received the award to launch a school-based science investigation to discover new antibiotics, which aims to help ignite the passion for science of students from across the city of Sheffield. Involving children aged between 10 and 18 years, the project will form a collaborative network throughout the City.
Primary Students will use Swab and Send to find previously undiscovered microbes that produce antimicrobial compounds in their schools. The microbes they isolate will be analysed by students in secondary schools as part of their GCSE and A-Level study.  The students will publish their findings establishing them as authentic research scientists raising their aspirations for successful outcomes in science at school leading to scientific careers.
Dr Roberts said: "Congratulations to Nick for the award from the SHINE Trust. Increased understanding of Antimicrobial Resistance is key to solving the global problems associated it and is one of the reasons Swab and Send was set up. We are proud that LSTM and our Swab and Send project will contribute to the education of many children right across the various stages of primary and secondary school, and you just never know what we will find in the samples we analyse."
Let Teachers SHINE, run by the education charity SHINE and supported by Tes (The Times Educational Supplement), offers funding to teachers who have brilliant ideas to help disadvantaged children succeed in English, maths or science. As well as funding, SHINE provides teachers with free access to a broad range of development workshops and coaching opportunities.
This year Dr Harris, who leads Students Science Research across the Tapton School Academy became one of just 21 finalists who demonstrated their unique idea to raise achievement in Science.He said: "I feel very honoured to have secured this award for this amazing science investigation, I am lucky enough to take science into primary schools and am always impressed by the kids knowledge and enthusiasm for science. With this funding we can take that enthusiasm and get them engaged in real science, opening the door to careers in science technology engineering and maths, and as an extra bonus we may just even find the next generation of antibiotics solving the global crisis of antimicrobial resistance!"
The project will be run as a year-long pilot from September 2019 to September 2020 and follow on funding is available from SHINE for projects that have the potential to scale up in future.
Since August 2000, SHINE has invested more than £27 million into projects benefiting almost a million children from 15,000 schools. This year's winners will join the 83 teachers supported by the competition so far.
By pledging £30, you can join us in the hunt to find new antibiotics. Find out more about the Swab and Send Project.