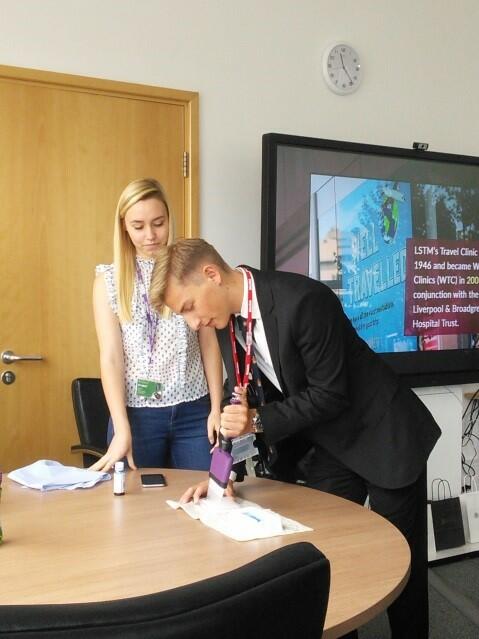 Students from Liverpool College visited LSTM today to learn about life as a researcher in tropical medicine. The students wrote a blog about the experience.
On Tuesday 6th September, we attended an insight day at the Liverpool Tropical School of Medicine. There, we had the opportunity to learn about some of the research that is done at the facility, whilst also getting a look around the building. The School is currently involved in targeting Wolbachia as a part of the Anti-Wolbachia consortium (A.WOL). The A.WOL Consortium consists of both academic and industrial partners funded by The Bill & Melinda Gates Foundation, whose aim is to develop new drugs against onchocerciasis (river blindness) and lymphatic filariasis (elephantiasis).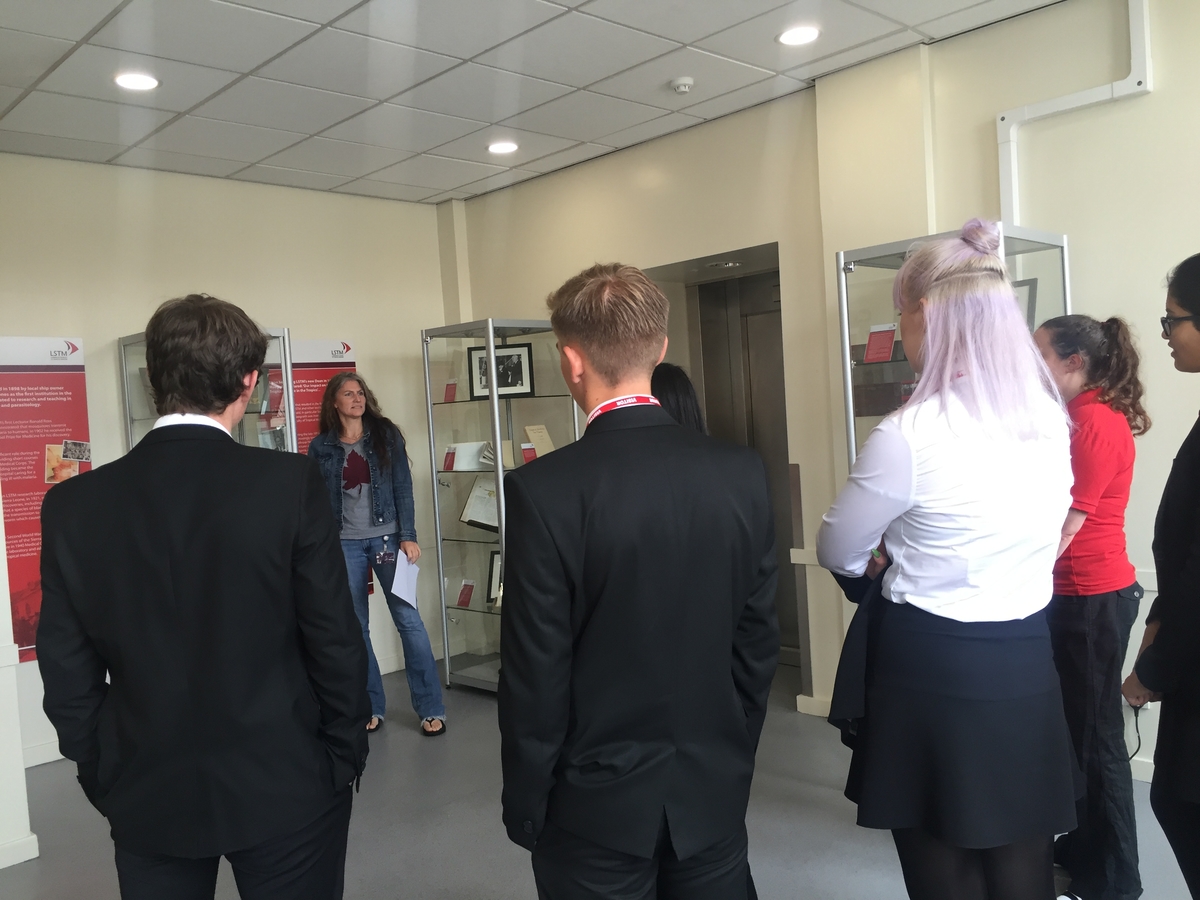 On arrival, we were split into two groups; one went on a tour of the facility, the other group took part in a micro pipetting activity and learned about the process of drug screening from the researchers. It was a fascinating experience, as we learned more about tropical diseases- specifically river blindness and the parasites that cause it. The researchers described how they carry out their work in the field and in the lab and the different approaches that they were using. During the tour of the facility we got to see some of the brand new facilities and buildings as well as one of the original laboratories and some of the original features of the building. Whilst in the lab, we were shown some microfilariae under the microscope, these are the tiny parasitic worms being used for research. We were also taken down to the basement to the insectary where the mosquitoes are reared and shown some of the hidden history of the building. 
After lunch, we got the opportunity to speak to scientists and PhD students working at the School of Tropical Medicine, and specifically on this project. It was an eye-opening and valuable experience for us, as we were able to find out more about the details of their work and about the opportunities available in research. 
Overall, the day spent at the LSTM provided us with an insight into the life of researchers and into the work that is being done at the moment in tropical diseases. We really enjoyed ourselves and learned a lot! A big thank you to LSTM and the team on the day.