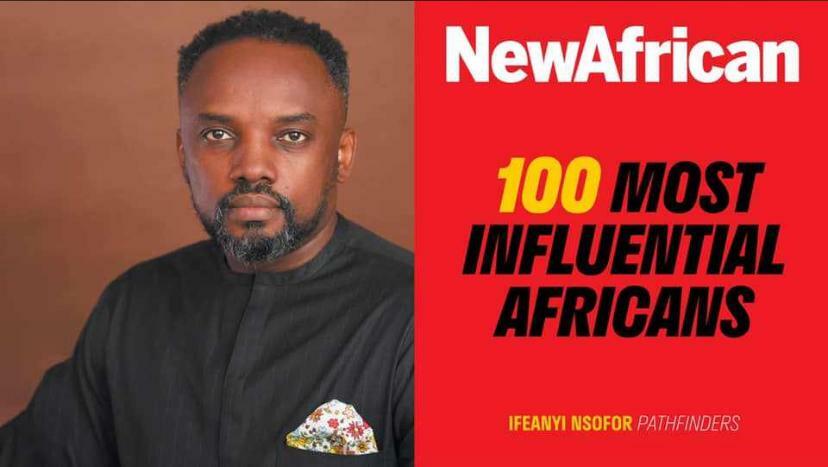 LSTM alumnus Dr Ifeanyi Nsofor, currently CEO of the African health consultancy group EpiAFRIC, has been selected onto the 100 most influential Africans list of the New African magazine. 
The list highlights African scientists, actors, novelists, artists, exhibitors, musicians, film makers, fashionistas, presenters, journalists, health workers, celebrity chefs and judges who seem to dominate the global creative space.
The New African aims with this list to "completely erase the stereotypical image of a backward Africa and installing in its place the fresh, bright face of a continent bursting with originality and creativity."
Nigerian Dr Ifeanyi Nsofor, listed in the category 'Pathfinders' of the New African list, came to Liverpool in 2006 as a Ford Foundation International fellow, obtaining his Masters in Community Health in 2007.
Following his time here in Liverpool, Ifeanyi went on to work on a variety of projects in the health sector in Nigeria, including work with Pathfinder International, the TY Danjuma Foundation, and the Micronutrient Initiative. He is a leading advocate for Universal Health Coverage in Nigeria, using Nigeria Health Watch, an NGO, to put health issues in the spotlight, influence health policy and improve access to healthcare in Nigeria. He is also heavily involved in enabling continent-wide access to a vaccine preventing cervical cancer.
Today as CEO of  EpiAFRIC, he has helped to harness the potential of medical tech by supporting 'Health Meets Tech Hackathons' and by helping start-ups to roll-out their solutions.
Looking back on his time in Liverpool Dr Nsofor said: "LSTM shaped my future tremendously. The quality of the faculty, self-directed format of learning, focus on evidence-based learning and my overseas research experience in Zambia all helped to make me a thorough global health professional."