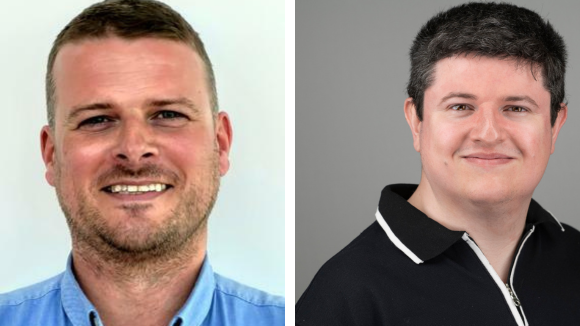 Dr. Daire Cantillon and Zachary Stavrou-Dowd, both early career researchers from Liverpool School of Tropical Medicine, have been named as the recipients of the inaugural Paul Bedingfield Prize (PBP). The PBP, serves to foster the professional growth of LSTM's early career researchers in global health and further enhance their expertise.
Established in memory of Dr. Paul Bedingfield, a biochemistry graduate who worked on antimalarial biochemistry and therapeutics discovery in the Department of Tropical Disease Biology, the PBP aims to support the professional development of research technicians and early career researchers, with a view to increasing the competitiveness of awardees. The prize was established with support from Paul's final employer Sygnature Discovery, and his family.
Dr. Daire Cantillon has been awarded the PBP for his work in the investigation of human bacterial infections by implementing a Galleria melonella model at LSTM, alleviating ethical concerns and reducing costs associated with animal research while enabling rapid modelling and investigation of a range of bacterial infections in insect hosts.
Expressing gratitude for the award, Dr. Cantillon said: "Receiving the inaugural Paul Bedingfield Prize is an incredible honour. I am immensely grateful to the Bedingfield family, Sygnature Discovery, and LSTM for their invaluable assistance."
Zachary Stavrou-Dowd intends to utilize the allocated funding for comprehensive training in Drosophila genetics, a commonly employed model organism. With his current focus on gene editing in Anopheles mosquitoes, this endeavour aims to enhance laboratory skills, broaden career prospects, and strengthen genetic expertise.
Mr. Stavrou-Dowd said: "I extend my sincere appreciation to the Bedingfield family, Sygnature Discovery, and LSTM for their support."
Dr. Paul Bedingfield's legacy continues to inspire and guide researchers dedicated to addressing unmet global health needs. Through the establishment of prize, his family, Sygnature Discovery, and LSTM ensure that his commitment to improving health outcomes in disadvantaged populations lives on.