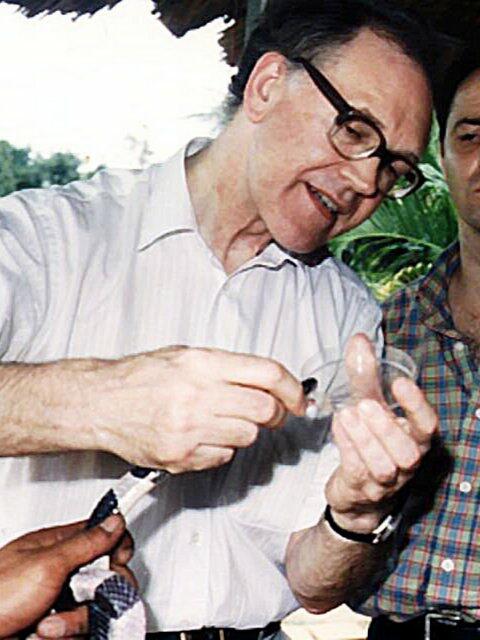 Long term LSTM collaborator and recipient of the Mary Kingsley Medal, Professor David Warrell has been awarded a knighthood in the Queen's birthday honours list 2022.
As Emeritus professor in tropical health at University of Oxford, Professor Warrell has been a key figure in global health for several decades, being awarded LSTM's highest honour, the Mary Kingsley Medal in 2005. He was previously the Honorary Clinical Director of LSTM's Alistair Reid Venom Research Unit and Principal Fellow at the Australian Venom Research Unit in Melbourne.
Awarded Knight Commander of the Order of St Michael and St George for services to global health and clinical practice, he has had a long collaboration with LSTM, working with previous Heads of the Alister Reid Venom Research Unit, now the Centre for Snakebite Research and Interventions (CSRI), including Professors Robert Harrison and David Theakston. 
The Current Director of the CSRI, Professor Nick Casewell said: "I am delighted that David's achievements have been recognised in this way, an honour thoroughly deserved. His expertise within global health is extensive, but his work on snakebite has been instrumental in bringing the devastation it causes to the public eye. I know that I speak for my colleagues in the CSRI and within LSTM when I offer him our sincere congratulations."