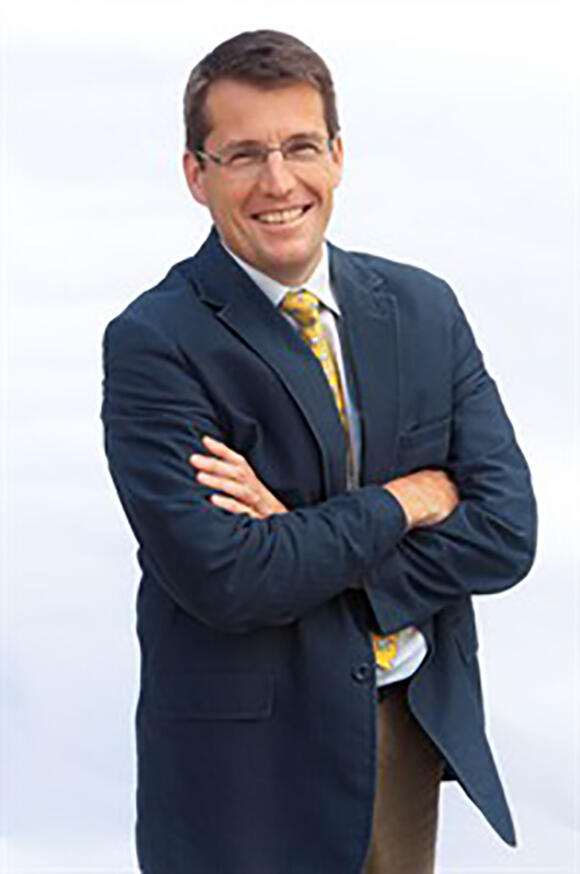 LSTM's Professor Stephen Gordon has been honoured by the American Thoracic Society (ATS) as he becomes the recipient of this year's World Lung Health Award.
The award has been presented since 2000 and is given an individual with recognised contributions to improving world lung health in the area of translational or implementation research, delivery of healthcare, continuing education or care of patients with lung disease, or related political advocacy with a special emphasis on efforts that have the potential to eliminate gender, racial, ethnic, or economic health disparities worldwide.
Professor Gordon is head of the Department of Clinical Sciences after joining LSTM in 2005 with a remit to establish laboratory and clinical research on susceptibility to pulmonary infections.
Under Professor Gordon's leadership the Respiratory group at LSTM has themes of research targeting vaccine discovery and testing, pathogenesis and the treatment of pneumococcal disease, using human samples from both healthy volunteers and patients.  Collaborating closely with hospital colleagues the group developed an Experimental Human Pneumococcal Carriage (EHPC) model in which healthy volunteers are challenged with pneumococci in order to study the immunological correlates of carriage, protection and clearance.  This work has been substantially supported by NIHR, the Bill and Melinda Gates Foundation and the MRC.  Current funding includes an MRC Programme grant (2015-2020) and a BMGF grant to study the effect of live attenuated influenza vaccine on EHPC.
The group has also developed studies to assess the effect of biomass fuel smoke on defence against infection.  In particular, jointly with Dr Kevin Mortimer, Professor Gordon now leads a large randomised control trial in Malawi to determine the effect of an advanced cook stove in prevention of pneumonia by reduction of household air pollution,The Cooking and Pneumonia Study.  This study cohort also supports an MRC Partnership grant (BREATHE Africa) to develop collaborations in Household Air Pollution (HAP) research and a linked study of Adult Lung Health.
Professor Gordon will be presented with the award during the ATS international conference in Denver Colorado in May this year. On being selected as this year's recipient of the award, Professor Gordon said: "I am delighted to be honoured in this way and to have been chosen to receive such a prestigious award. This recognition is testament to innovation, dedication and hard work of the whole team here at LSTM and the productive partnerships that have been forged with colleagues around the world. The aim of LSTM, the Respiratory group and myself, is to ensure that the research carried out can continue to be translated into improvements in the health of people living in some of the world's poorest and most disadvantaged communities."