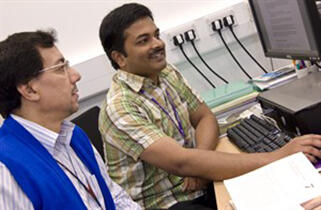 Projects reflect the range of subjects and countries students at LSTM focus on and include:
"How can resilience to urban violence be improved amongst migrant communities in Johannesburg, South Africa."
"Achieving a sustainable healthcare workforce through health-sector collaboration: a study of the health sector in the Kathmandu Valley, Nepal."
"Investigating the distribution and causes of pyrethroid resistance in malaria vectors in Zanzibar."
"The geographical distribution of lymphatic filariasis morbidity within an endemic area in Malawi"
"Child feeding practices during a diarrhoeal illness in Juba, South Sudan."
"Community perceptions of an intervention for prevention of intimate partner violence in Malawi"
"Sexual and reproductive health needs of disabled women: met or unmet? A case study from Gujarat State, India."
As part of their projects, many of the students will soon be leaving for overseas fieldwork assignments, working with non-governmental organisations and ministries of health.
LSTM Director of Education Dr Sue Assinder said "External examiners were particularly impressed at the range and diversity of projects presented" and that the "masters projects provide LSTM's students with practical experience and an insight into the fieldwork they may be undertaking in the future".