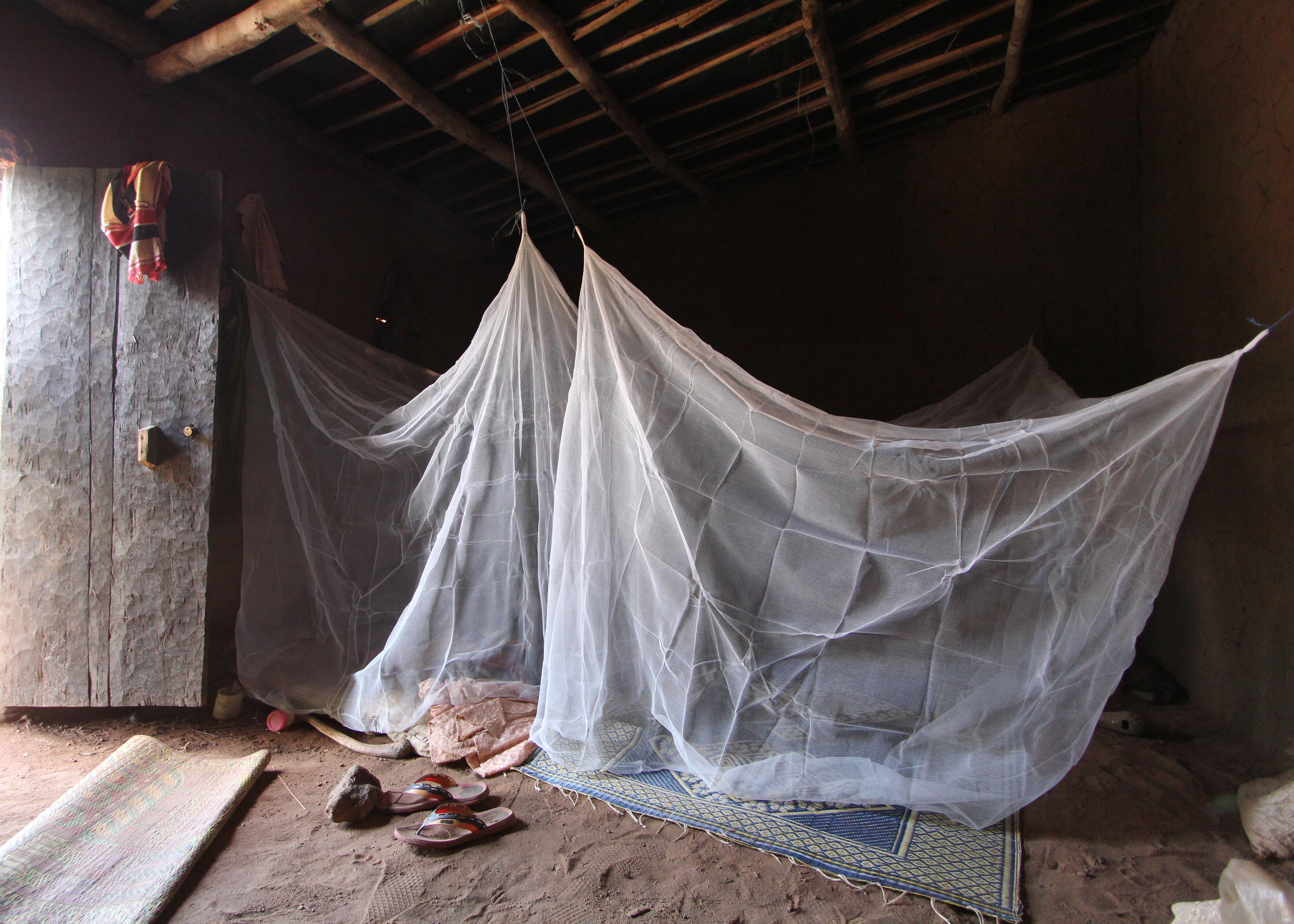 The results of the first clinical trial of a new type of bednet containing two active ingredients have been published in the Lancet. The Olyset® Duo trial, conducted in Burkina Faso by the LSTM led AvecNet consortium, found that combining an insecticide with an insect growth regulator in a bednet resulted in fewer clinical cases of malaria.
Professor Hilary Ranson, AvecNet Consortium Leader and Head of LSTM's Department of Vector Biology, said: "The malaria control community has long recognised that new control tools are urgently needed to combat the growing problem of insecticide resistance in African malaria mosquitoes. AvecNet came about to address this problem and we are really encouraged by the results of this trial, which clearly show that combining insecticide with an additional product can lead to fewer clinical cases of malaria, particularly in young children."
The Olyset Duo net is produced by Sumitomo Chemical Company (Japan) and the trial, which began in 2014, was conducted in the Banfora region of Burkina Faso.The bednet contains two chemicals: a conventional pyrethroid insecticide to kill insecticide susceptible mosquitoes, and an insect growth regulator, to prevent any resistant mosquitoes that do survive contact with the net from laying eggs.The trial involved nets being distributed to the study population of over 60,000 people in a cluster randomised step wedge design, and the impact was measured over two years. The study was conducted by the Centre National de recherche et de Formation sur le paludisme (CNRFP) in Burkina Faso, together with the Durham University, Swiss Tropical and Public Health Institute and LSTM.
In Burkina Faso Anopheles gambaie are highly resistant to pyrethroids, which are currently the only class of insecticide that can be used on bednets. However, the study found that use of nets incorporating the insect growth regulator pyripoxifen, led to a 52 % reduction in the prevalence of moderate anaemia in children and a 12 % reduction in the incidence of clinical malaria as measured through passive surveillance when compared to those using nets treated with the pyrethroid alone. "Since pyrethroid-resistant vectors are now common throughout sub-Saharan Africa," continued Professor Ranson, "the combination net provides better protection than conventional pyrethroid-only nets in an area of intense transmission, where malaria has been difficult to control with conventional nets as the major tool for vector control."
The research was funded by the European Union Seventh Framework Programme.