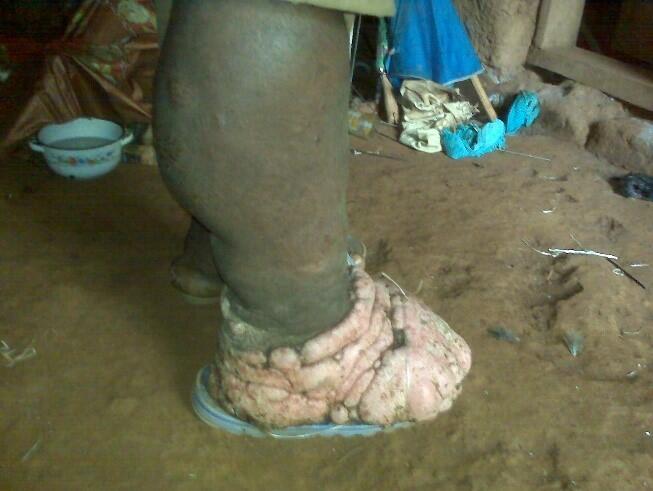 The UK's Department for Development (DFID) is putting the spotlight on disability through the Global Disability Summit taking place on Tuesday, 24th July 2018. The focus of this summit will be:
Dignity and respect for all by raising global attention and focus on a neglected area
Inclusive Education which will bring together new voices and approaches to broaden engagement
Economic Empowerment by mobilising new global and national commitments   on disability
Harnessing Technology and Innovation to showcase best practice and evidence from across the world
The World Bank estimates that over a billion people around the world live with a disability. Out of this number, some 110 – 190 million people experience significant difficulties. This explains why this summit – convened 7 years after the World Health Organisation (WHO) and the World Bank published the first ever World Report on Disability, is a momentous one. This report used available data and scientific evidence to paint a picture of the situations faced by people living with disabilities. The report addressed issues such as health care, education and employment for those who are disabled. This extended to policies put in place by countries to address issues faced by people with disabilities. There has been no other review of policies and the situation of persons with disabilities worldwide since then.
So, what exactly is disability? There is extensive diversity in the notion of "disability", encompassing more than the physical and social aspects. It extends to environmental and personal factors. The World Report on Disability attempts a comprehensive definition to be '...the umbrella term for impairments, activity limitations and participation restrictions, referring to the negative aspects of the interaction between an individual (with a health condition) and that individual's contextual factors (environmental and personal factors.'
Disabilities stemming from Neglected Tropical Diseases (NTDs) are substantial. There has been increasing emphasis on morbidity management in recent years but this would need to increase further if we are to reach all who need it. According to the Conference of States Parties (COSP) to the UNCRPD (United Nations Convention on the Rights of People Living with Disabilities), some 32 states are yet to ratify the CRPD and almost a 100 the optional protocol. This means that for many countries the convention is not ratified, a critical step needed to ensure the attainment of rights and equality for people with disabilities. 
Of the 20 NTDs recognised by WHO, those with leading causes of disability include: Lymphatic filariasis (LF), onchocerciasis, leishmaniasis, leprosy, Buruli ulcer and yaws among others. The physical disability caused by these NTDs often leads to depression. These diseases are called 'neglected' because the people who suffer from it are usually not able to advocate for themselves and live in poor, remote areas of the world with limited to no access to health services. There are secondary consequences on the affected individuals as their social and physical participation is limited, affecting their mental health and those of their families.  
Regrettably, in public health programming there remains a divide between primary prevention to reduce prevalence of NTDs and secondary prevention – achieved through care and management of disabilities – to diminish the consequences of NTDs.  A handful of NTDs cause the majority of all disability and include swollen limbs from lymphatic filariasis (LF), blindness from onchocerciasis and trachoma, irreversible damage to muscles causing activity limitation as a result of leishmaniasis, leprosy and Buruli Ulcer. Worldwide, more than 100 million people remain infected with LF and over 40 million are disabled because of hydrocele and lymphoedema (also known as elephantiasis).
At Liverpool School of Tropical Medicine, the Centre for Neglected Tropical Diseases (CNTD) focuses on morbidity management and disability prevention (MMDP) in over 12 countries in sub-Saharan Africa and Asia, where they support the National LF Elimination Programmes. Operational research on the most cost-effective care and treatment strategies for reducing morbidity and disability informs Program Managers in integration of MMDP into national health services. This encompasses all aspects of patient care, including the families and caregivers, who live with the effects of NTDs to ensure no one is left behind.
The COUNTDOWN implementation research programme which is producing evidence to address issues of accessibility, acceptability and affordability of NTDs amenable to preventive chemotherapy, has taken a multidisciplinary approach to understand the impact of NTD disabilities on patients' families. COUNTDOWN's health economics research is studying how patient care can increase financial vulnerability and reduce economic empowerment. Investigations are considering the effect on both individuals affected by NTDs and their extended family members. In Liberia, our research has begun to identify priority support needs of these populations by working with people affected by NTDs and their families to develop and pilot solutions to these challenges. In Nigeria, ongoing research is exploring how to make mass administration of medicines for the prevention of NTDs more inclusive of the needs of people living with disability. This ensures they access the medicines they need.
COUNTDOWN and CNTD joined forces and in collaboration with partners in Liberia under the direction of the Liberia Ministry of Health organised a morbidity management event as part of World Leprosy Day. It was the first-time people affected by disabilities due to NTDs were brought together. This platform, created to reduce the stigma that accompanies such diseases, helped the patients understand they were not alone.
There is hope in advancing technology that can be harnessed as a possible solution in early detection and prevention of diseases that could lead to disabilities. COUNTDOWN and LSTM researchers recently published a paper titled: The changing global landscape of health and disease: addressing challenges and opportunities for sustaining progress towards control and elimination of neglected tropical diseases (NTDs) which highlights new technologies that can be used for this purpose. This paper emphasises the need to strengthen the capacity of the professionals working in this sector in research and implementation, partnerships for drug developments and knowledge exchange. Much can be gained by unpacking the issues with the lens of disability, gender and equity.
Photo Courtesy of Buea Team, Cameroon