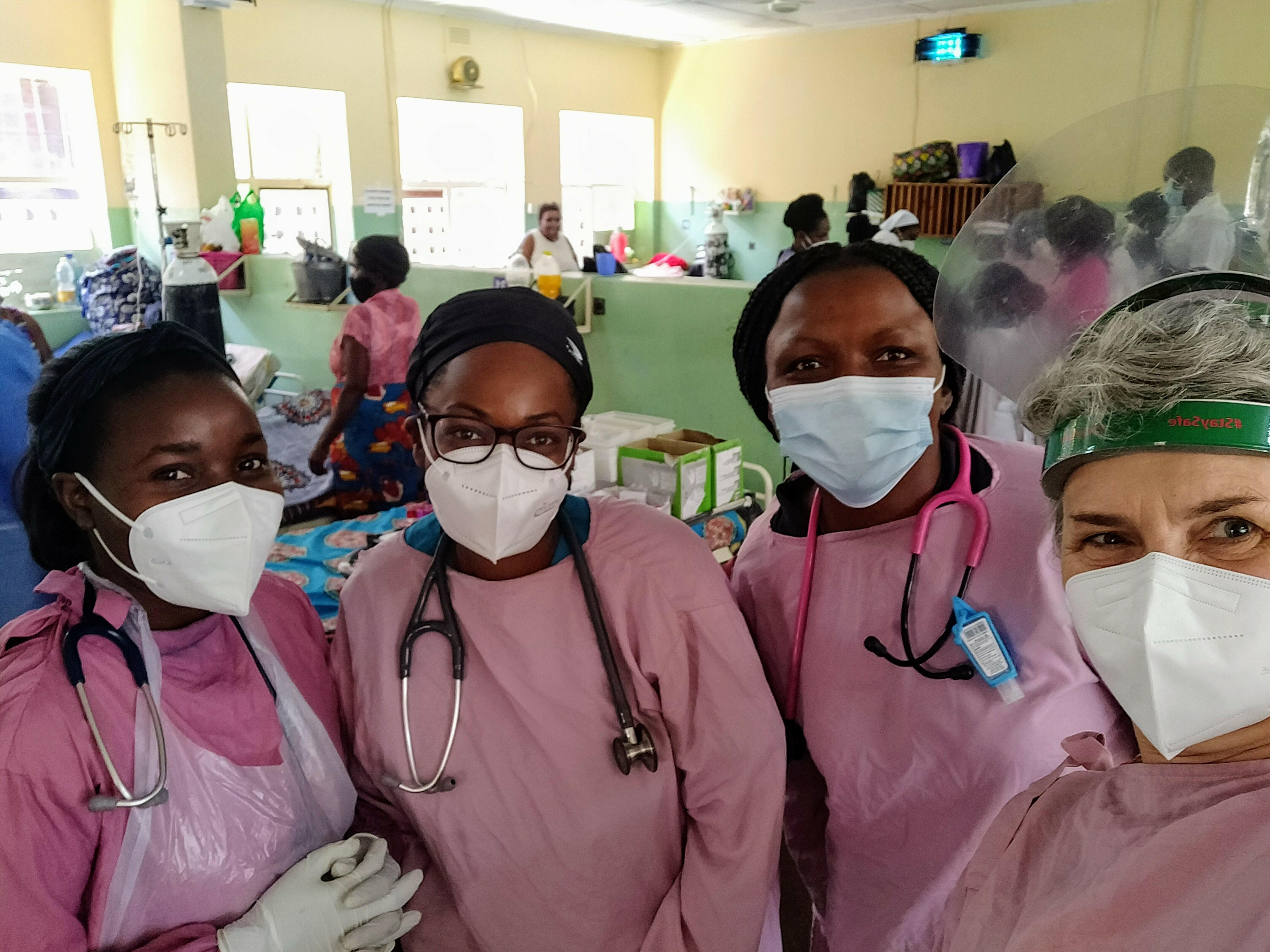 One year ago (21st January 2021) LSTM launched the #BumpItForward campaign and has raised over £285,000 and provided more than 1.3 million items of PPE to protect healthcare workers in Africa during the COVID-19 pandemic.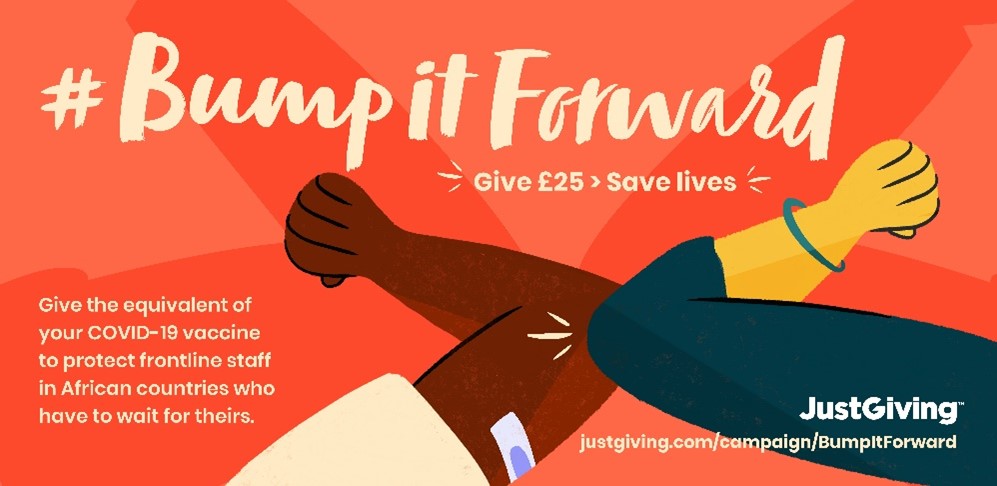 The #BumpItForward campaign was launched in response to a call out for help from colleagues overseas. While the UK was rolling out its COVID-19 vaccination programme, the campaign encouraged those receiving it to donate the equivalent cost of their free vaccine (around £25) to help provide PPE to keep healthcare workers in Africa safe until vaccines reached them.
LSTM's Director, Professor David Lalloo, said: "The pandemic has exposed the true scale of health inequalities across the world, and we saw devastating impacts on healthcare systems in some countries.  LSTM's #BumpItForward campaign has provided support to 164 health facilities in seven African countries with the help of more than 5,000 generous donors and I want to thank all of those who have contributed so far to making a real difference in people's lives. As LSTM approaches its 125th Anniversary in 2023, we continue to try to  address health inequalities by investing in brilliant people and partnerships to bridge the gap in health and scientific capacity around the world."
With impact in Kenya, Liberia, Zimbabwe, Tanzania, Malawi, Uganda, Sierra Leone, the campaign remains open to ensure that colleagues in countries that are less resourced are able to protect their workforce so that patients can remain as safe as possible.
LSTM's Dr Jamie Rylance works at the Malawi-Liverpool-Wellcome Trust (MLW) Clinical Research Programme, in Blantyre. He said: "#BumpItForward has been instrumental early in the pandemic in protecting healthcare workers. In the areas in which the campaign supported PPE efforts, I'm sure many lives were saved (in combination with good quality hospital treatment). This means that, despite being affected by Omicron in terms of workforce numbers, the pool of people able to deliver care has been protected leaving us in a better position to "build back better".
The pandemic continues to put already fragile health systems under considerable pressure, and new variants emerging risk them becoming overburdened again, when they have not yet recovered from the impact of previous waves.
It is estimated that less than 10% of the population on the African continent have been fully vaccinated.
You can still help us protect healthcare workers across Africa by 'boosting' your donation, or giving £25, to purchase vital PPE and basic equipment so they are better prepared to support their communities.
For more information or to donate, click here or search #BumpItForward.