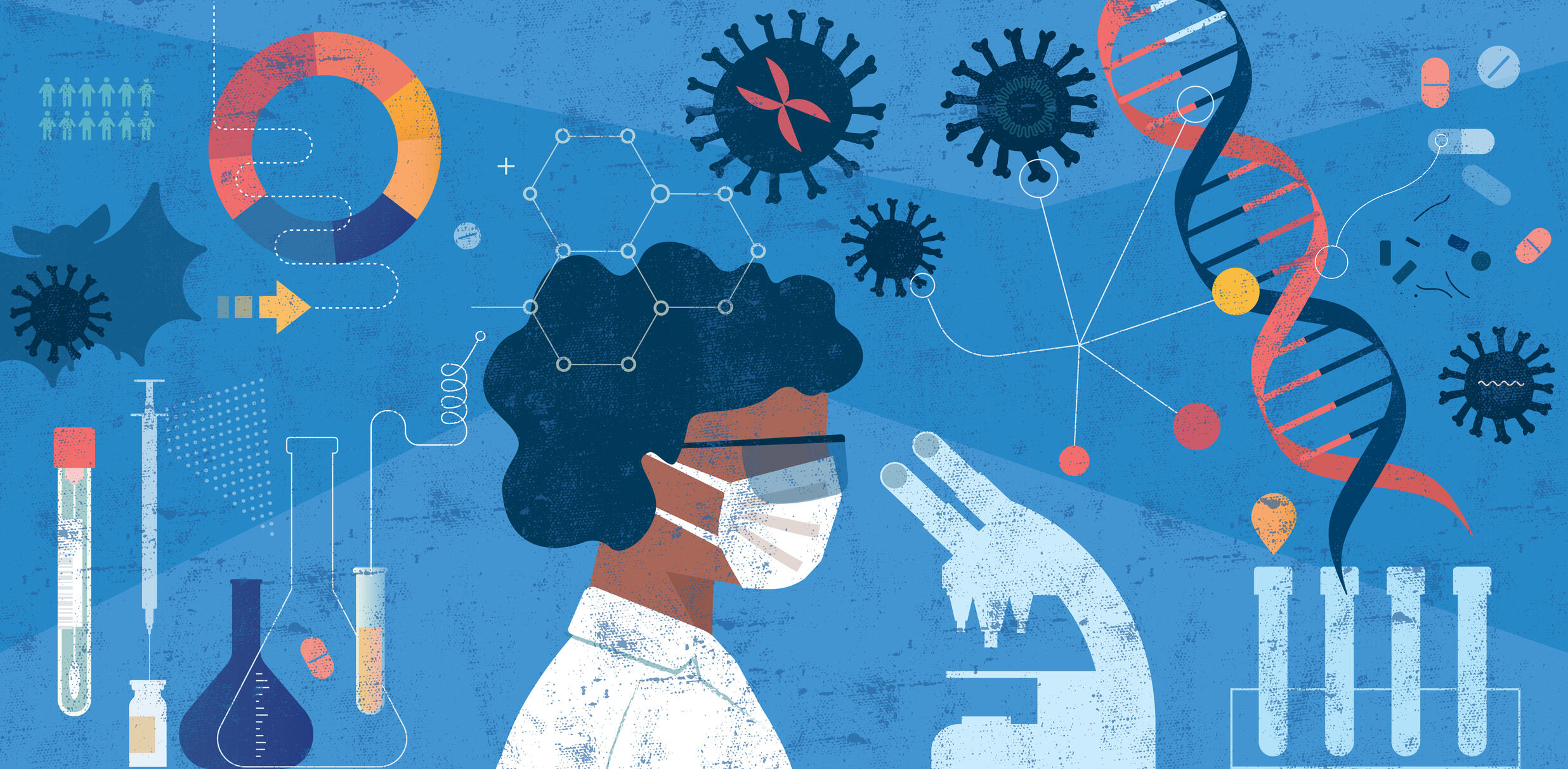 A new study, which includes authors at LSTM, has shown that multimorbidity remains poorly described, despite high burdens of individual chronic diseases in sub-Saharan Africa.
It is understood that people in sub-Saharan Africa suffer from high rates of chronic infectious diseases (such as HIV), chronic non-communicable diseases (such as hypertension and diabetes) and multimorbidity (living with two or more chronic diseases). However, due to limited access to community health facilities, these patients are often also under-diagnosed and under-treated, resulting in them often being admitted to hospital.
 The study, which has been published in the Bulletin of the World Health Organization, aimed to estimate the prevalence of individual chronic conditions and multimorbidity among adults admitted to hospital in sub–Saharan Africa. Researchers from Blantyre in Malawi and Liverpool, London, Manchester and Salford in the UK engaged in a systematic literature review to examine this question in detail.
The findings
The study examined findings from 61 studies, representing 20 countries and 376,676 people. However, none of those studies had examined multimorbidity in hospital settings in sub-Saharan Africa.
Individual diseases were well represented, and the team found that patients suffered from very high rates of HIV, hypertension and diabetes. Also, compared to high-income countries patients endured much higher rates of admission to hospital as a result of their chronic diseases being poorly controlled. The conclusion is that multimorbidity remains poorly described among patients seeking hospital care in Africa, despite high burdens of individual chronic diseases.
Stephen Spencer from LSTM and Malawi-Liverpool-Wellcome Trust Clinical Research Programme, who conducted this study as part of his Wellcome-funded clinical PhD said:
"We hope the findings of this study will help to inform and impact on research and policy in this area now and in coming years. The next steps are to answer questions on multimorbidity prevalence and disease constituents, which we are working on through studies in Malawi and Tanzania within the NIHR MultiLink consortium."
Ben Morton, also from LSTM, commented that:
"This study provides valuable information to healthcare workers and researchers working in secondary care settings in sub-Saharan Africa. As the HIV epidemic increasingly comes under control, patient demographics are rapidly changing. These data will inform prioritisation of health systems delivery, responding to the needs of patients."
Further information
The authors of this research were funded by Wellcome Trust and by the NIHR using UK aid from the UK Government to support global health research.
 The study featured contributions from:
Department of Clinical Sciences, Liverpool School of Tropical Medicine, Liverpool, UK
Malawi-Liverpool-Wellcome Trust Clinical Research Programme, Blantyre, Malawi
National Heart and Lung Institute, Imperial College London, London, UK
Humanitarian and Conflict Response Institute, University of Manchester, Manchester, UK
Northern Care Alliance NHS Foundation Trust, Salford Care Organisation, Salford, UK