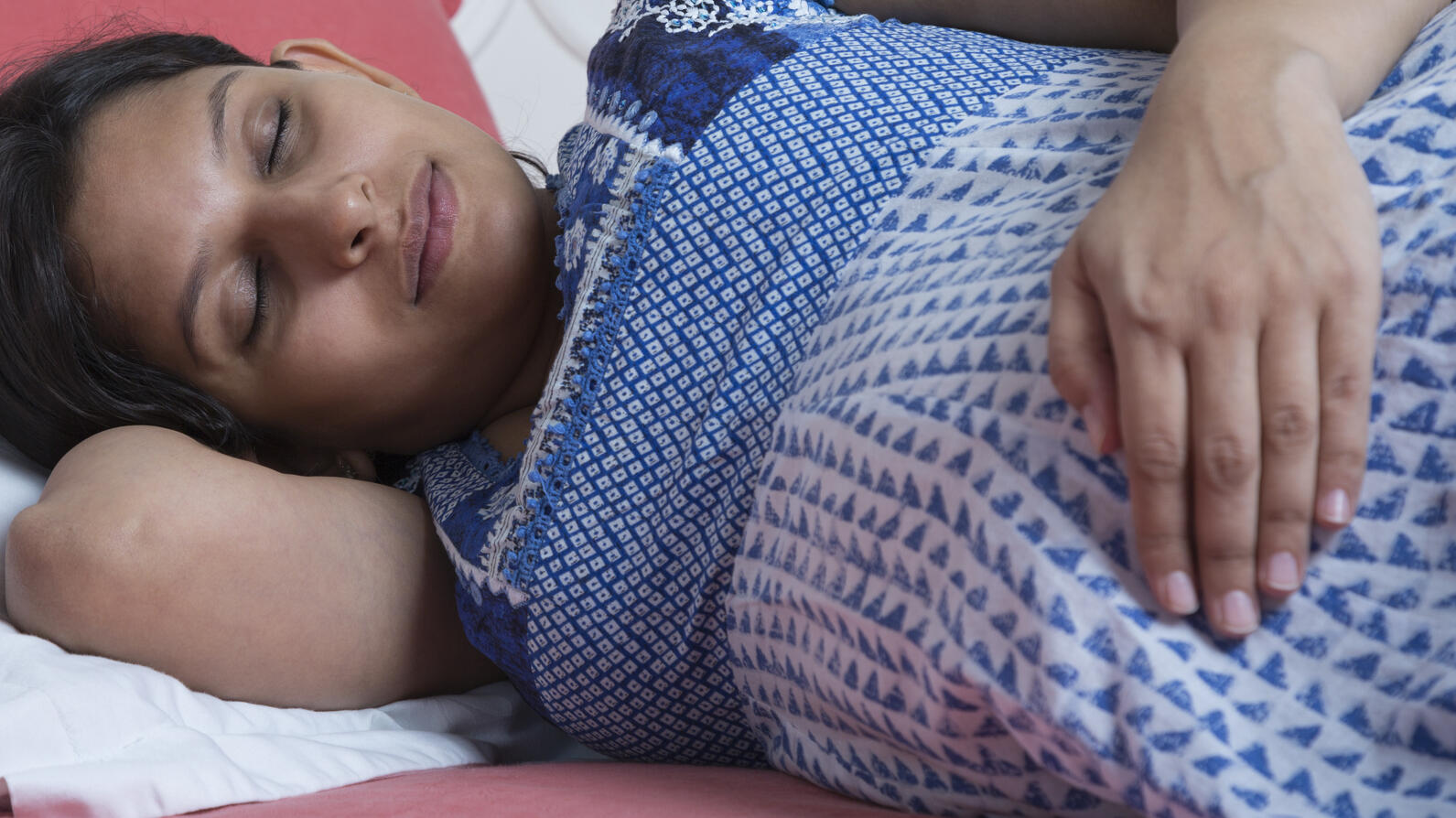 LSTM researchers, working with colleagues in Indonesia and Australia, carried out the first clinical trial in Asia Pacific comparing a new malaria in pregnancy prevention strategy by giving monthly prophylaxis with the antimalarial dihydroartemisinin-piperaquine (DP) to pregnant women. They found that this is a safe and effective strategy to prevent malaria during pregnancy in moderate to high malaria transmission areas in this region.
The team, led by LSTM's Professor Feiko ter Kuile and made up of researchers from the Eijkman Institute for Molecular Biology, Timika Research Facility, Indonesia and Menzies School of Health Research, Australia along with other Indonesian institutes, has had their results published in the journal, Lancet Infectious Diseases.
The research was funded by from the Medical Research Council (UK)/Department of International Development/Wellcome Trust Joint Global Health Trials Scheme, and the researchers compared three malaria in pregnancy preventative strategies. They looked at intermittent preventive treatment (IPT), intermittent screening and treatment (IST) and single screening and treatment (SST) and used the drug dihydroartemisinin-piperaquine (DP).
Professor ter Kuile said: "Malaria in pregnancy in the Asia-Pacific region can have devasting consequences for the mother and the pregnancy and can result in severe anemia in the mother and pregnancy loss, or the babies being born prematurely or with low birth weight. This region is where more than two-thirds of the global number of pregnancies exposed to malaria occur. Yet, unlike in Africa, the World Health Organization does not have a specific chemoprevention policy for malaria in pregnancy in this region."
"We know how to treat malaria in pregnancy from clinical trials, but very few trials have explored how best to prevent malaria in the region."
"One major challenge in Asia is that there is widespread resistance to the drug currently recommended by WHO for the prevention of malaria in pregnancy in Africa. The current policy in most countries in the region is the provision of insecticide-treated bednets combined with a malaria 'test and treat' strategy that involves screening pregnant women for malaria with microscopy or rapid diagnostic tests (RDTs) at their first antenatal clinic visit and treating test-positive women. Subsequently, women are only tested and treated for malaria if they have symptoms of malaria however there is a risk is that many carry asymptomatic infections, known to be associated with adverse pregnancy outcomes, and these remain undetected and therefore untreated."
The trial was conducted in two sites in Indonesia, on Sumba Island, an area of low malaria transmission, and in Papua province, an area with moderate to high transmission. While distance, geographical terrain and civil conflict in the Papua site contributed to several logistical challenges, 2,279 pregnant women from 78 rural village based antenatal clinics were successfully enrolled. The clinics were randomly assigned to one of three study arms all using the new antimalarial dihydroartemisinin-piperaquine: the standard 'test and treat' strategy using RDTs at first antenatal booking visit, or a monthly 'test and treat' arm, or monthly prophylaxis to prevent infections.
Dr Rukhsana Ahmed from LSTM, who led the trial in Indonesia, said: "The performance of the monthly test and treat arm was not much better than the current policy because to our surprise the majority of malaria infections were below the limit of detection using standard malaria RDTs and could only be detected by much more sensitive molecular tests."
"We concluded that the monthly test and treat strategy using the current generation of RDTs is no more effective than the current single-screen and treat strategy, and we recommend further studies with the new generation of highly-sensitive RDTs should be conducted because they should be able to pick up more low-density infections. However, the monthly prophylaxis arm prevented at least half of the infections in Papua Indonesia, the higher transmission site, and is a promising intervention for this and other areas with moderate to high malaria transmission in Asia".
Efficacy and safety of intermittent preventive treatment and intermittent screening and treatment versus single screening and treatment with dihydroartemisinin–piperaquine for the control of malaria in pregnancy in Indonesia: a cluster-randomised, open-label, superiority trial
Rukhsana Ahmed, Jeanne R Poespoprodjo, Din Syafruddin, Carole Khairallah, Cheryl Pace, Theda Lukito, and others
The Lancet Infectious Diseases
Published: July 25, 2019  DOI: https://doi.org/10.1016/S1473-3099(19)30156-2