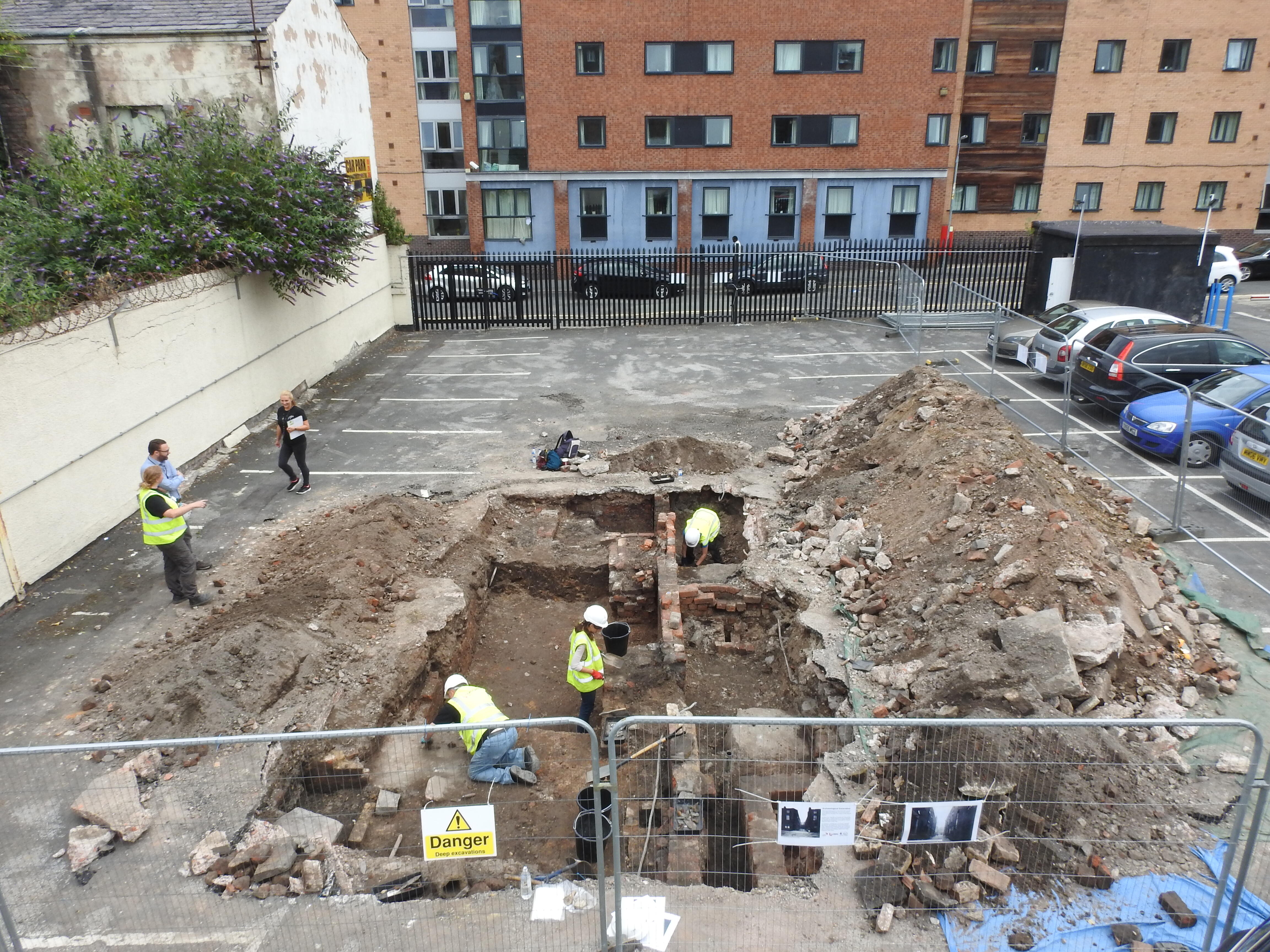 NML's lead curator archaeology and historic environment, Dr Liz Stewart, who led the excavation said: "Car park digs have had a bit of a reputation since the discovery of Richard III. There weren't any kings under the LSTM car park, but there was some fascinating archaeology! The site is an example of courtyard housing, a type of high-density poor-quality housing which was common in Liverpool and other northern English cities in the late 18th and 19th centuries. People still lived in courts in Liverpool until the 1960s. However, they were small, cramped, and dark houses, and were gradually replaced with better quality homes."
The backrooms of vacant former bookshop and John Monk's on Pembroke Place are the last standing examples of Liverpool courtyard houses. The excavation at Oakes Street is the first-time archaeologists have explored Liverpool courts. The dig revealed the structures of the poorly built houses; the changes made to the houses, such as the blocking of cellar windows when people were no longer allowed to live in cellars; and the objects used by people living there - a selection of which can now be viewed on the museum's online collection.
A full excavation report is published online here and the project also contributed to a book about courtyard housing.
The dig was part of a wider project investigating the history of two important heritage sites on LSTM's campus, Galkoff's Jewish Butchers as well as Liverpool's last existing example of court housing. The team have carried out extensive research into the lives, businesses and homes of Pembroke Place and the surrounding area, uncovering information about everything from roller skating Victorians to a former zoo and grizzly murders – highlighting the vibrant community that occupied the area form the 18h century onwards.
All of this is now on display either digitally or within the Museum of Liverpool as part of the exhibition Galkoff's and the secret life of Pembroke Place.