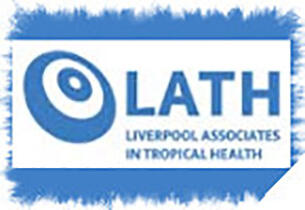 Liverpool Associates in Tropical Health (LATH), the consultancy arm of The Liverpool School of Tropical Medicine (LSTM), is a partner in the delivery of a new $150 million insecticide spraying programme in Africa.
The five year programme is the biggest single commitment ever made to the mosquito control process known as Indoor Residual Spraying (IRS).  IRS is the application of insecticides to the indoor surfaces of a house to kill mosquitoes which carry malaria.  Malaria kills at least one million infants and children under five in sub Saharan Africa every year, or approximately one child every thirty seconds.
IRS is a highly effective malaria control method but a lack of funding and the increase of pesticide resistance meant that many historic programmes were stopped.
Using IRS in combination with insecticide treated bednets (which prevent people being bitten whilst sleeping) has the potential to greatly reduce the transmission of malaria or even stop it completely in some areas.  This funding will allow IRS programmes to start in new countries and to be restarted in countries where they have stopped.
Delivered as part of the President's Malaria Initiative, a US Government-led, five year, $1.2 billion initiative to control malaria in Africa, the initial focus of the programme will be in Mozambique, Zambia, Kenya, Rwanda, Angola and Uganda.
LATH and LSTM are providing cutting edge scientific techniques which will prevent the problem of insecticide resistance through monitoring and management.  This will mean that unlike past programmes, IRS programmes will remain effective for as long as funding for them continues.
Commenting on the programme, John McCullough, Managing Director of LATH, said: "This is an historic initiative which will help to save many, many lives in Africa and is the latest chapter in the School's century-long battle against malaria.  We are delighted to be involved and to be able to play our part in reducing the horrific impact of malaria upon communities, families and individuals." 
-ends-
For further information, please contact:
Alan Hughes, Communications Manager
Office: +44 (0)151 705 3308
Mobile: +44 (0)7759 243969