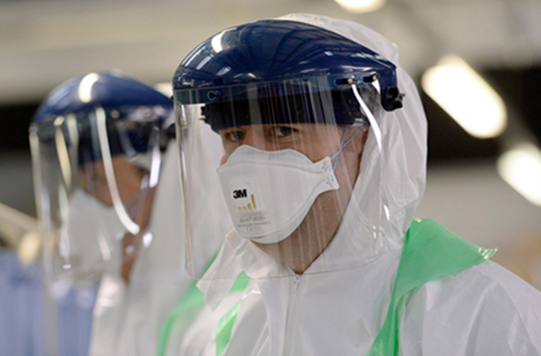 July 18th 2023 –Liverpool School of Tropical Medicine (LSTM) and Dr. Abdurrahman Yurtaslan Ankara Oncology Training and Research Hospital in Ankara announced today that the first group of patients have been dosed in their innovative new trial Crimean-Congo Haemorrhagic Fever (CCHF)  Trial UMIT-1. This initiative is a collaboration between  LSTM's Global Health Trials Unit,  the University of Liverpool and partners in Turkiye led by the Dr Abdulrahman Yurtaslan Hospital Phase 1 unit.  UMIT-1 has been developed as part of the ACTIVE platform that aims to accelerate the most promising new treatments into patients with viral haemorrhagic fevers, as part of a global effort led by the World Health Organization (WHO) to improve research and development.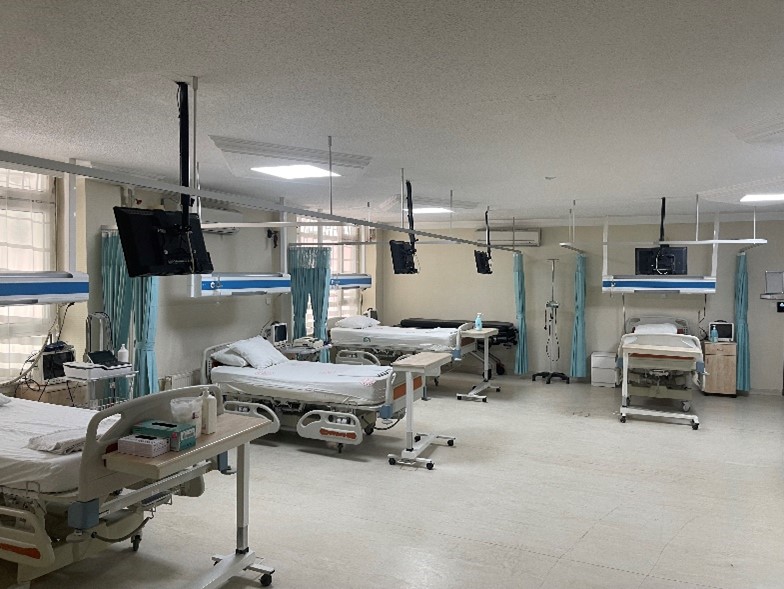 "On the back of the COVID-19 pandemic, we need to identify safe and effective treatments as soon as possible for viral haemorrhagic fevers such as CCHF. Turkiye has been at the forefront of the battle against this disease for over 20 years, but there are currently no proven antiviral treatments. The ACTIVE platform aims to rapidly identify drugs that have the best chance of success, recognising that patients don't have to time to wait," said Dr Tom Fletcher, Chief Investigator of ACTIVE and UMIT-1 at LSTM. "Seeing the first patient receive a completely new treatment for CCHF today is truly exciting and long overdue. We are optimistic that UMIT-1 is the first step in finding new treatments for CCHF, recognising it is a disease that has epidemic potential." 
UMIT-1 is the first ever early phase trial of new antivirals including combination therapy in CCHF, that is quicker than conventional development pathways for new drugs, so that successful drugs can advance quickly to have an impact on patients. The trial has full ethics and regulatory approval in Turkiye and the UK.  Professor Hurrem Bodur of Ankara City Hospital comments "Patient safety is our highest priority. The UMIT-1 Trial, whilst innovative for  a viral haemorrhagic fever, is also robust and safe, providing opportunities for more rapid progress. We are delighted that such a platform, designed by UK and Turkish clinicians and scientists, has the potential to change the future for CCHF patients." 
Professor Mustafa Ertek from Dr Abdurahman Oncology Hospital is the Turkish Infectious Diseases physician leading the UMIT-1 trial in the Phase 1 centre in Ankara, with support from a network of CCHF referral centres across the country. ' I am really excited about this collaborative research project to trial new CCHF treatments. This has been in development for several years and on the back COVID-19 pandemic we are now driving forwards with research in Turkiye, that will benefit patients with CCHF around the world' said Professor Ertek.   
The first drugs being trialled in UMIT-1 are intravenous Favipiravir and Ribavirin, including in combination therapy.  Favipiravir is an antiviral drug that has shown promising results against CCHFV in pre-clinical studies, and if successful in human trials, could change the future of treatment. The trial has been funded by GuardRX and The Pandemic Institute in Liverpool, with support from MEDEX, a CRO in Turkiye. The partners behind UMIT-1 and the ACTIVE platform actively encourage other pharmaceutical companies and academic institutions to put forward new CCHF  treatment candidates for consideration.