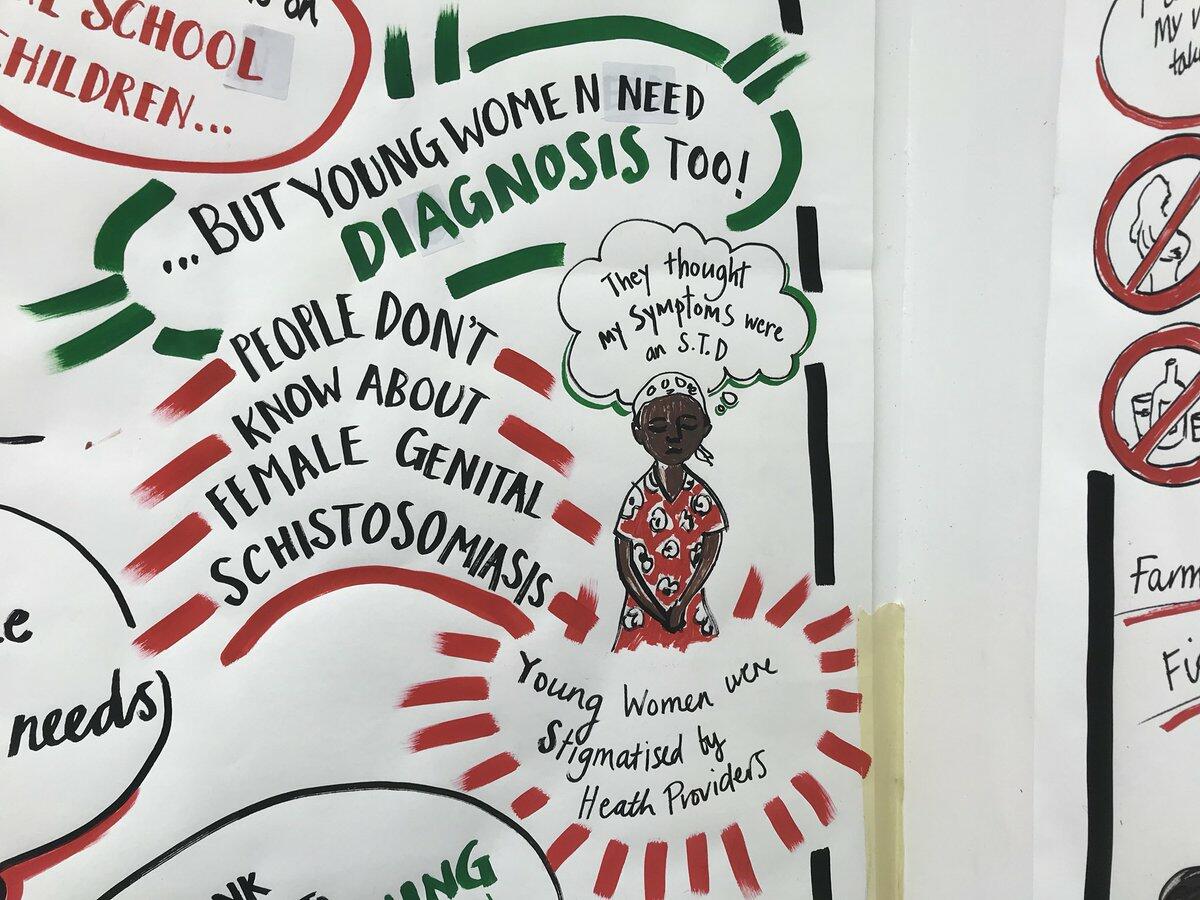 The COUNTDOWN consortium, a multi-disciplinary group working on NTD interventions, led by Liverpool School of Tropical Medicine, has published a collection of research studies. The studies focus on improving the equity and efficiency of health system interventions used to control and eliminate seven NTDs.
Published in the Royal Society of Tropical Medicine and Hygiene's (RSTMH) journal, an international, peer-reviewed journal. Editorial in the supplement has been provided by LSTM's International Public Health Lecturer, Laura Dean, Research Officer, Kim Ozano, The Light Consortium's Dr Rachel Thomson, and 10 research articles from other COUNTDOWN partners.
The work draws on evidence from seven years of research by COUNTDOWN, looking at a range of health care approaches used to tackle NTD's - from policy to community and individual. Co-production with people who have lived experience of NTDs, like health workers, and policy makers, has been at the heart of the studies. The value of togetherness has also been central to COUNTDOWN's work. 
 The supplement highlights collective learnings from the four countries where COUNTDOWN's legacy remains (Ghana, Cameroon, Liberia and Nigeria). Taking a health system approach to co-producing the supplement has revealed how working across different research disciplines, communities, governments, patients, and scientists can progress NTD research.
The consortium also focuses on capacity strengthening and leadership development in partnership countries: Ghana, Nigeria, Liberia and Cameroon. Rachael Thomson is the Director if COUNTDOWN, "The successes we have had are evident by the diverse leadership and authorship of the studies in this supplement.
The legacy of the research presented in this supplement will be championed by the many people with whom we have collaborated, particularly people affected by NTDs and close to community health providers, who are the driving force within NTD programmes. We dedicate this supplement to their ongoing dedication to realising the needs and rights of affected communities."
 Karsor Kollie, NTD Programme Director, Ministry of Health, Liberia, added: "COUNTDOWN gave us the leverage to drive the NTD agenda in terms of implementation research…The learnings we have had have shaped the future direction of our programme and the National Master Plan, which was designed to address our evidence gaps."