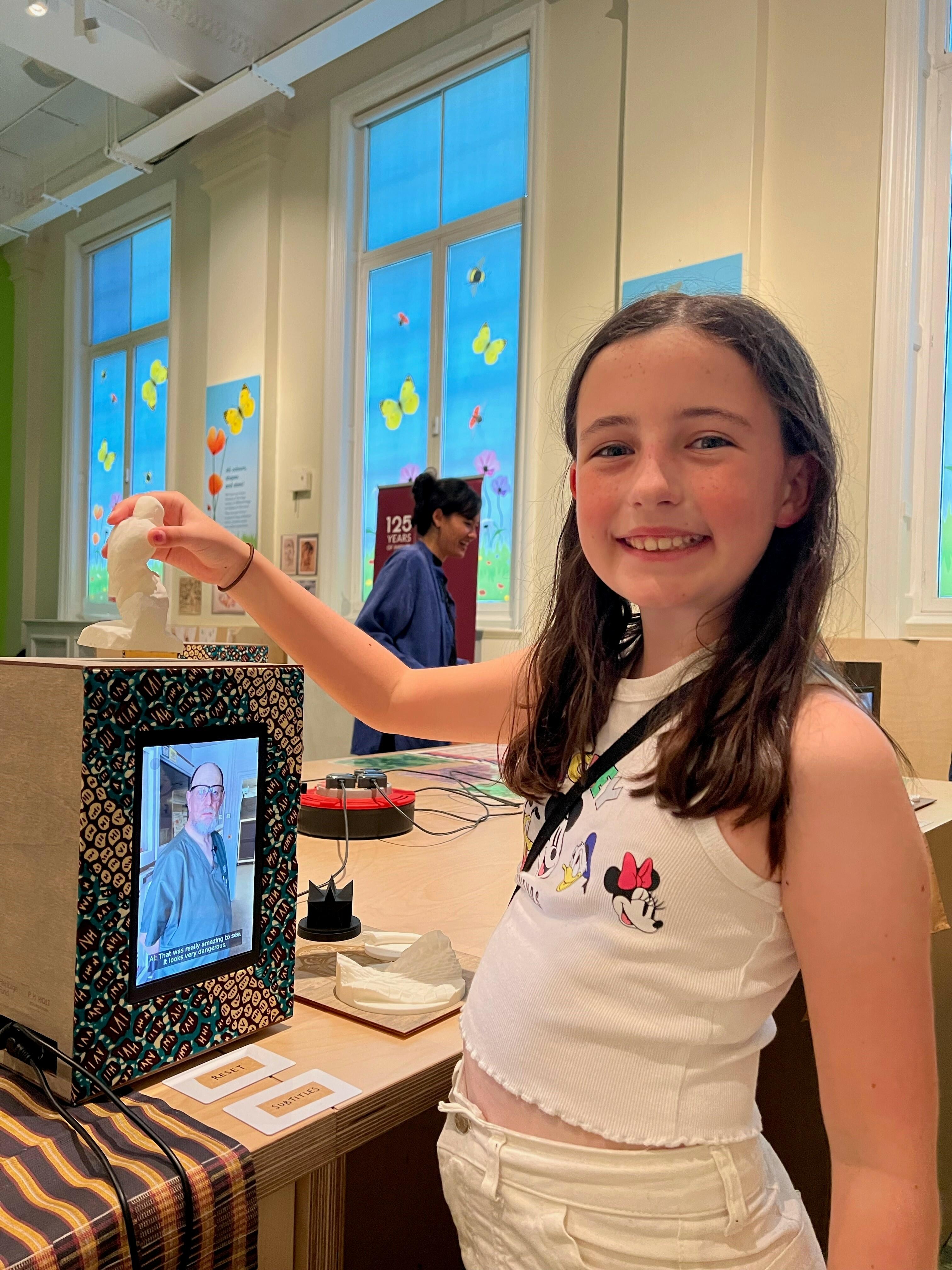 Last weekend saw LSTM's Tropical Medicine Time Machine and the Centre for Snakebite and Research Interventions (CSRI) return to the World Museum in Liverpool for the third and final time.
The event was part of the National Lottery Heritage Funded project 'LSTM-Past, Present, and Future' project to celebrate LSTM's 125th anniversary.
However, there will still be one more chance to see the Tropical Medicine Time Machine when it lands at the Museum of Liverpool on Saturday 4th November.
Over 800 visitors had the opportunity to explore the science of snake venom and LSTM's history by journeying through the Tropical Medicine Time Machine, created by Sci-Art practitioners Tom Hyatt and Natasha Niethamer. Enthusiastic families were transported, through the time machine, across LSTM's past, present, and future whilst learning about the institute's vital work.
The CSRI delighted the eager audience with life-size models of venomous snakes and 3D printed fangs, whilst showing videos of real venom extractions at LSTM's Herpetarium.
LSTM's scientists were also joined by Meg Parkes, a Far Eastern Prisoners of War (FEPOW) historian who was on-hand to discuss the role of LSTM in caring for the FEPOWs upon their return to the UK from captivity in World War II.
Joining LSTM, this weekend were community volunteers from across the region who were recruited through the Liverpool City Council Volunteer Scheme and LSTM's partnership with Everton in the Community. The enthusiastic and helpful volunteers made a huge difference to the success of the event, helping as an extra pair of hands at the four craft stations that had been set up to complement the scientific stands in the exhibition.
Elli Wright, Public Engagement Manager at LSTM, said: "It was great to be back at the World Museum with the time machine. Although this is the last event at the World Museum as part of the LSTM-Past, Present, and Future project, we hope that that the relationship between the World Museum and LSTM creates a legacy that sees us bringing LSTM's science back to the museum."
LSTM would like to thank lottery players for their support in enabling this important project to go ahead.