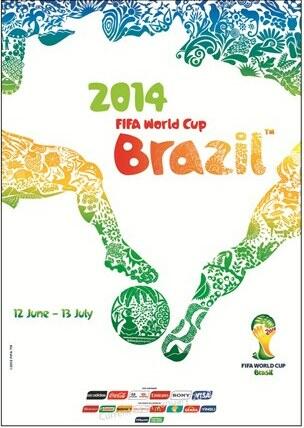 Experts at LSTM's Well Travelled Clinics (WTC) are providing information and advice relevant to England football fans travelling to Brazil to watch the national team playing in the2014 FIFA World Cup.
The health risks associated with the tournament are different dependant on the location of the stadium where the match is being played.  England's first match will be in Manaus, an area where vaccination for Yellow Fever and protection against malaria is needed, in addition to the generally recommended vaccines, including Diphtheria, Tetanus and Polio (DTP), Hepatitis A and Typhoid, that all fans will require.
LSTM's Professor David Lalloo, who chairs the Public Health England Advisory Committee on malaria prevention as well as being a member of the steering committee of the National Travel Health Network and Centre (NaTHNaC), is clear that fans should plan well in advance: "It is wise for people to start thinking now about the kind of precautions that should be taken, so that they take into account the vaccinations and assessments for medication that might be required. Some anti-malarial tablets may need to be started several weeks in advance, and the yellow fever vaccination needs to be taken at least 10 days before travel for the certificate to be valid".
"It is also important that people consider basic health advice too, to make sure that when they travel to the tournament they are able to experience the football without problems and that the occasion is memorable for all the right reasons."
The advice, listed on the Well Travelled Clinics' website, provides links to different pages with information about food and water precautions and insect bite prevention. The webpage is designed to cover basic health issues and provide general advice only and it is important that anyone travelling to watch the football should visit a travel health specialist for a full consultation.