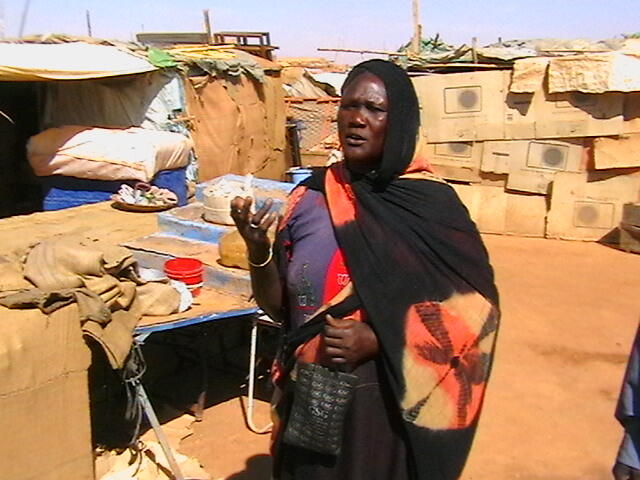 PreDiCT-TB, funded by the EU Innovative Medicines Initiative, is a public-private consortium comprising 21 partners (Euro 24.5M). Over the next five years PreDiCT-TB aims to evaluate and improve preclinical methods in tuberculosis by bringing together the most innovative scientists in Europe. The consortium will evaluate combinations of existing and novel drugs in the most novel experimental systems. Using a model-based approach, the results of preclinical development will be utilised in a modelling framework to better predict the outcome and improve the design of early phase clinical trials.
LSTM is also working in collaboration to implement strategies to simplify patient pathways and enhance tuberculosis case detection amongst poor and vulnerable populations in Ethiopia, Yemen, and Nigeria (funded by the TB REACH initiative of the Stop TB Partnership) as well as Malawi, and Sudan (funded by the Norwegian Heart & Lung Patient Association -LHL).
The projects focus on vulnerable populations such as the poor; women, children and the elderly, and aim to increase access to diagnostic and treatment services. In Sidama, Ethiopia, community-based female Health Extension Workers (HEWs)identify individuals with symptoms of tuberculosis through house-to-house visits and outreach activities; collect sputum and prepare smears and send them to laboratories for microscopy. In Sana'a, Yemen, social workers visit the homes of adults with tuberculosis to identify women, children and elderly individuals with symptoms or offer subsidised transport for relatives to attend diagnostic centres. In Nigeria community health workers visit the slums of Abuja to identify symptomatic adults, collect and transport sputum for smear microscopy and Xpert and provide HIV counselling and screening.
In a rural area in Malawi, and in peri-urban Khartoum, Sudan, a variety of informal health care providers, including rural grocery store keepers and tea-sellers have been trained to recognize symptomatic adults, refer patients to diagnostic facilities, collect sputumspecimens from patients not able to travel to those facilities, and to conduct community awareness meetings on TB and HIV. These projects are demonstrating that key to increasing case detection and promoting equity is bringing tuberculosis diagnostic and treatment services closer to communities, and reducing the number of care-seeking steps on thepathway to cure.
Liverpool School of Tropical Medicine (LSTM) and the University of Liverpool (UoL) have secured a £1.02 million project grant from the Medical Research Council to develop a new drug to combat tuberculosis.
Working in collaboration with GlaxoSmithKline project leaders Dr Giancarlo Biagini (LSTM), Professor Paul O'Neill (UoL) and Professor Steve Ward (LSTM) have assembled a team of biochemists, pharmacologist and medicinal chemists to design new compounds that will target the M. tuberculosis respiratory chain. Drug candidates from this stage of the project will be put forward for further pre-clinical development. In addition to the synthesis of inhibitors, a team of molecular modellers, led by Dr Neil Berry (UoL), will use various computational techniques such as virtual screening to facilitate and inform the discovery process.
Dr Giancarlo Biagini explains: "A major failure of current tuberculosis therapies is that they predominantly target bacteria that are actively dividing but are unable to sterilize slow growing (dormant) Mtb, leading to protracted treatment regimes and the development of drug resistance. Because our target enzymes are required for both dormant and replicating Mtb, we are aiming to develop a drug that will be effective even against persistent bugs which hopefully will translate to improved treatment outcomes and shorter treatment regimes"
For more information on World TB Day, please visit: