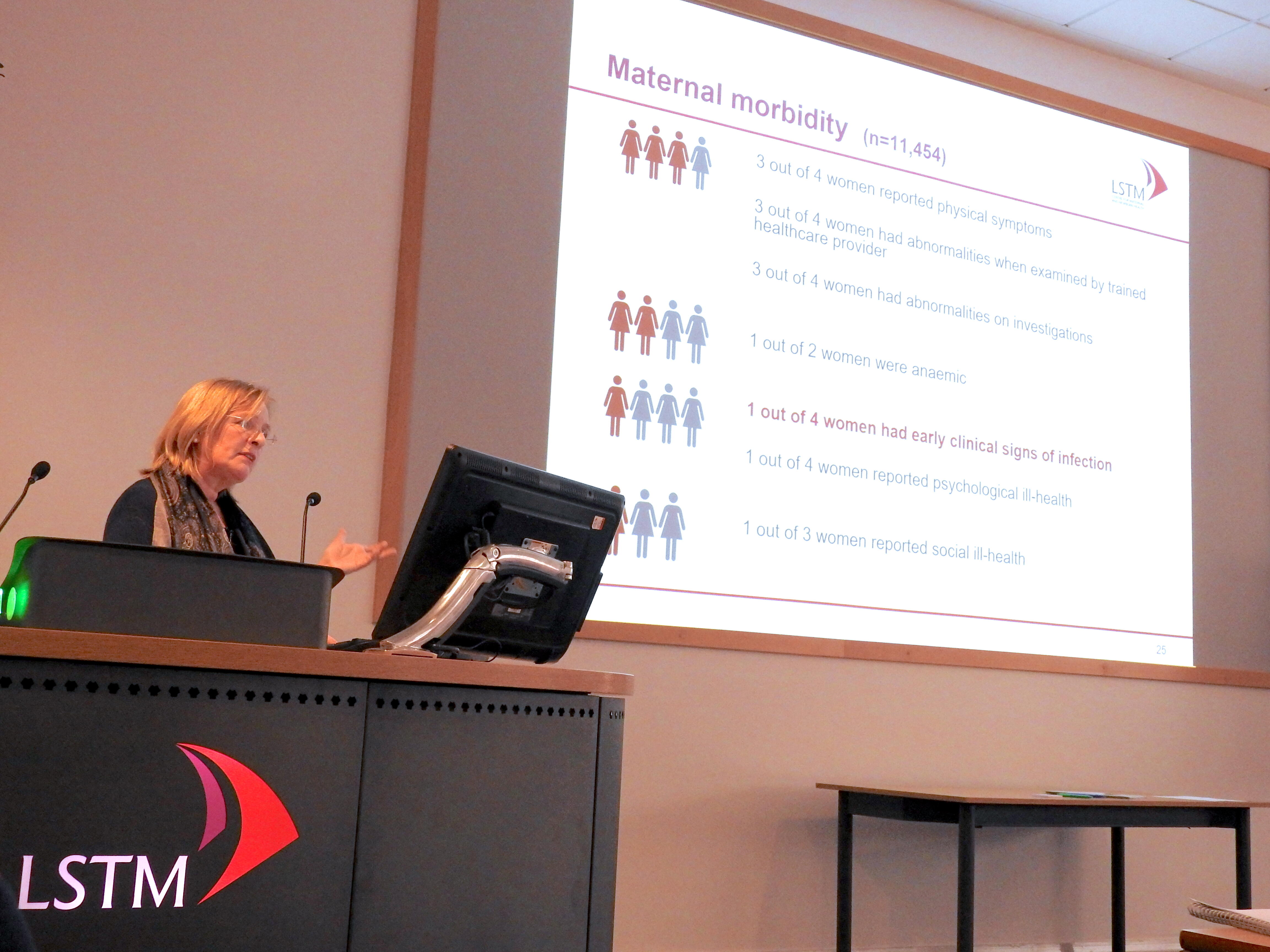 Professor Nynke van den Broek
Head of Centre for Maternal and Newborn Health; Professor in Maternal and Newborn Health; Honorary Consultant Obstetrician Gynaecologist
PhD FRCOG DFFP DTM&H
Each year, an estimated 300,000 women die because of complications of pregnancy and childbirth, there are an estimated 2.6 million stillbirths, and, 2.8 million neonatal deaths. The vast majority occur in low- and middle-income countries and are potentially preventable.
Skilled Birth Attendance and Emergency Obstetric Care are internationally defined care bundles which reduce maternal, neonatal mortality and stillbirths ('the triple return'). Most of maternal deaths (up to 80%) are direct maternal deaths.
For these there are five main groups of causes - obstetric hemorrhage (27% of all maternal deaths) hypertensive disorders (eclampsia and pre-eclampsia) (14%), sepsis or infection (11%) and complications of obstructed labour (9%) and abortion (8%). Intra-partum stillbirths are most frequently the result of asphyxia but maternal infections, including syphilis, are an important cause of intra-uterine stillbirth. Infection during pregnancy can result in preterm birth which is the leading cause of neonatal death (35% of all neonatal deaths). A further 20% of neonatal deaths are the result of infections in the neonate (including sepsis, pneumonia and tetanus) which can potentially be prevented if care for the mother is available and of good quality. A recent multi-country study shows that one in four women have signs and symptoms of infectious morbidity during pregnancy. It is important that all women and their babies have access to, and availability of, a continuum of care that includes antenatal, intrapartum and postnatal care, newborn care and family planning services. For care to be effective it must be evidence-based and of good quality.
LSTM's Centre for Maternal & Newborn Health is a leading academic group working in low-and middle-income countries to conduct research to understand the health needs of mothers and babies and what is needed to address these.
Professor van den Broek established and leads the Centre for Maternal and Newborn Health
This is currently one of the largest academic groups in Europe with an established and internationally relevant portfolio of work that incorporates priority interventions for reducing maternal and newborn mortality and morbidity.
Professor van den Broek has designed and conducted large population-based randomised controlled trials of single interventions for improved maternal and newborn outcomes and is experienced in mixed-methods research. She has designed and leads complex intervention programmes and implementation research in multi-country settings in both Asia and sub Saharan Africa to measure 'what works where and how' in real life settings.Impact has been ascertained through the development and application of innovative monitoring and evaluation frameworks.
At CMNH, Professor van den Broek leads a multi-disciplinary team of 50 academics, postgraduate students and programme management staff who wish to make a difference and develop, conduct and disseminate the highest quality research in the area of global maternal and newborn health.