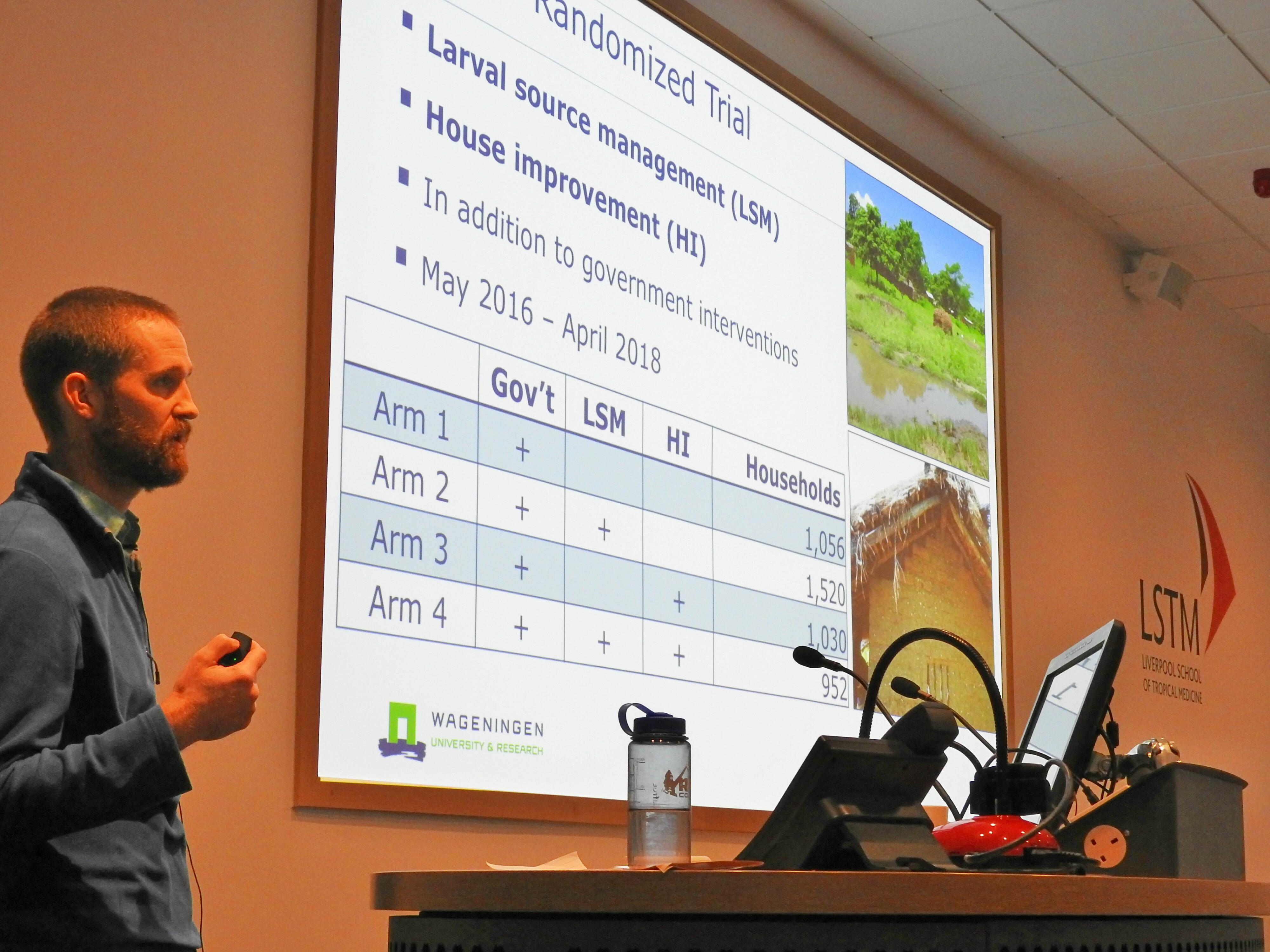 Dr Rob McCann, Wageningen University and Research (Netherlands)
Rob McCann completed a PhD in Entomology and Ecology, Evolutionary Biology and Behavior at Michigan State University (USA) in 2013. He has worked as a post-doctoral researcher with Wageningen University and Research (Netherlands) since 2014. He was seconded to the College of Medicine (Malawi) from 2014 to 2017, based in Blantyre, Malawi. He is now based in Wageningen.
His primary research interest is identifying the ecological and social processes that drive spatial and temporal patterns in vector-borne disease, with the goal of improving human health through a better understanding of variation in both pathogen transmission and intervention effectiveness. He combines observational studies, field experiments, GIS, advanced statistical methods, and modern molecular tools to study these ecological patterns and processes. His research program capitalizes on interdisciplinary collaborations with epidemiologists, anthropologists and economists to understand the clinical and socio-cultural components of disease systems, and how these interact with ecological components.