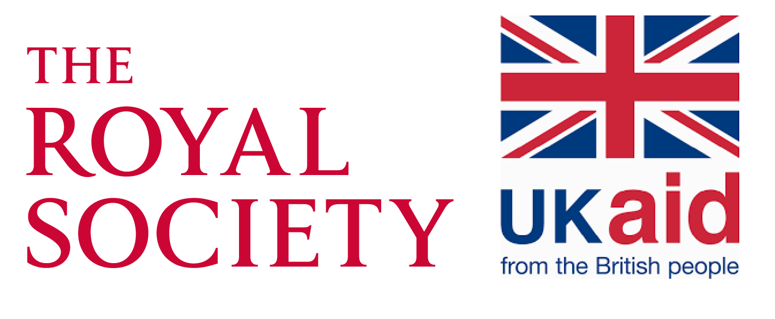 The Royal Society-DFID Africa Capacity Building Initiative (ACBI) aims to strengthen the research capacity of universities and research institutions in sub-Saharan Africa by supporting the development of sustainable research and laboratory networks, increasing the number of PhD trained African researchers with the ability to undertake high-quality research, improving the quality of research training and mentorship and retaining these researchers in Africa institutions. 
Since 2012, ACBI has been supporting 26 higher education and research institutions in sub-Saharan Africa with the Centre for Capacity Research at Liverpool School of Tropical Medicine leading the monitoring, evaluation, and learning (ME&L) component of the initiative.
Centre for Capacity Research Objectives
The ME&L project aims to generate research-informed learning to improve ACBI within its lifetime and to contribute to the global pool of evidence on the science of research capacity strengthening. The ME&L project is being implemented in two phases.
During phase 1 (2013-2017), the research team at the Centre for Capacity Research designed and conducted baseline studies, using a framework to describe the optimal capacity (benchmark), and to identify and prioritise strengths and gaps in the participating African institutions' capacity for post-graduate training and science research. These studies revealed that there are significant differences in PhD programmes and laboratory systems across the ACBI-associated institutions.
Phase 2 (2017/18-2021) is exploring these emerging issues in further detail since effective PhD programmes and laboratory capacity are crucial for the success of ACBI. Together with a continuous monitoring, evaluation and learning of the ongoing interventions under this initiative, the phase 2 research project aims to:
Understand factors positively and negatively influencing PhD pathways and to explore the advantages and disadvantages of belonging to a multi-disciplinary PhD cohort among ACBI-affiliated PhD students.
Explore the factors that positively and negatively influence the development of laboratory capacity to support research in the context of international science research consortia, including how being part of a consortium influences the physical and human infrastructure of laboratories.
Learn about the progress in strengthening research capacity at the consortia and programme level, as well as deriving examples of good practices from cross-programme learning beyond, but relevant to ACBI, across various Centre for Capacity Research programmes.
Findings and lessons learned from the ME&L project will help maximise the effectiveness of similar capacity strengthening programmes in the future.
Focus on: Laboratory Capacity Strengthening
Strengthening research laboratory capacity in African settings is one of the key aims of the ACBI programme. Laboratories are crucial for underpinning much research at higher education and research institutions yet support for laboratories in these settings remain widely neglected.
In October 2019, the CCR research team delivered a three-day training workshop in Lusaka, Zambia, with a focus on quality management systems for laboratories and educational skills for technicians. The workshop of 32 laboratory technicians and scientists was facilitated by Russell Dacombe and Professor Imelda Bates with support from Dr Taghreed El Hajj. The workshop included 'inspiring stories' from technicians within and outside ACBI, including two guest speakers from the Kilimanjaro Christian Medical College University College in Tanzania, who shared their experiences of achieving ISO laboratory accreditation.
Participants undertook quality and teaching improvement projects in their own laboratory using some of the ideas discussed in the workshop. In collaboration with the Royal Society, an interactive online platform was created for ACBI-affiliated technicians allowing them to share and access resources, communicate amongst each other, and network. The technicians have also set up a WhatsApp group themselves to identify possible topics for inclusion in the next workshop.
The second workshop took place in March 2021 as an online session due to travel restrictions imposed by Covid-19. Two institutions were invited to present the progress they had made with their quality improvement projects, highlighting successes and identify the barriers they faced. Discussion then took place to help the institutions overcome these challenges and for other institutions to benefit from their experience.  Further workshops of this type are planned to build on these shared experiences.
This research is funded with UK aid from the UK government through the Royal Society-DFID Africa Capacity Building Initiative.