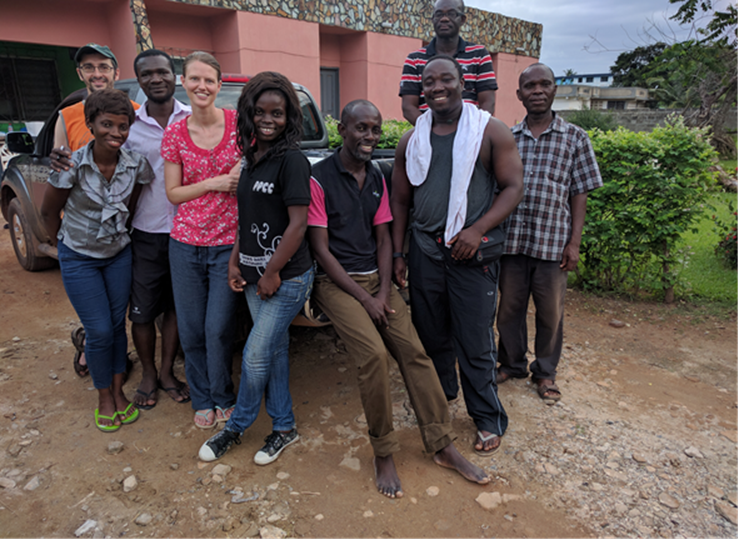 The Vector Excreta surveillance project is funded by the MRC Confidence in Concept Scheme and aims to operationalise the detection of parasite DNA in mosquito excreta for the purposes of xenomonitoring. 
Dr Lisa Reimer
Lisa Reimer's group is addressing the challenge of detecting filariasis resurgence in communities that have met the elimination targets. Excreta surveillance allows for pooling and amplification of DNA from vectors and non-vectors. This project aims to optimise excreta collection and parasite detection of both filarial worms and other vector-borne diseases. 
In order to achieve the 2020 targets for the control and elimination of neglected tropical diseases (NTDs) such as lymphatic filariasis, it is clear that scaling up access to preventive chemotherapy alone is not enough. The COUNTDOWN consortium, funded by DfID, supports integrated complementary strategies to eliminate lymphatic filariasis. Lisa Reimer's group is evaluating the entomological, parasitological and social drivers of persistent filariasis transmission in Ghana. This research will inform the best approach for delivery and adherence to mass drug administration and vector control.