The Declaration on Research Assessment (DORA)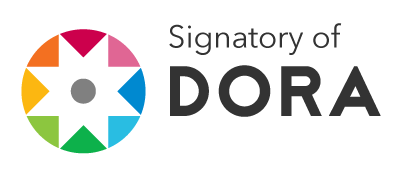 LSTM is a signatory to the San Francisco Declaration on Research Assessment (DORA), which recognises the need to improve the ways in which the outputs of scholarly research are evaluated. We are committed to implementing the DORA principles as part of a fair and responsible approach for research assessment. 
The key principles for LSTM as an HEI are:
Be explicit about the criteria used to reach hiring, tenure, and promotion decisions, clearly highlighting, that the scientific content of a paper is much more important than publication metrics or the identity of the journal in which it was published and recognising the value of mentorship of early-stage investigators.
For the purposes of research assessment, consider the value and impact of all research outputs (including datasets and software) in addition to research publications, and consider a broad range of impact measures including qualitative indicators of research impact, such as influence on policy and practice.
Our cross-organisational DORA working group worked through 2020, considering how LSTM's current practices and processes could be amended to ensure we work in line with the DORA principles. This work culminated in recommendations being made to LSTM's Management Committee that were adopted and incorporated into our first implementation plan.
We intend to report on our progress towards implementing the DORA principles on an annual basis via our website.