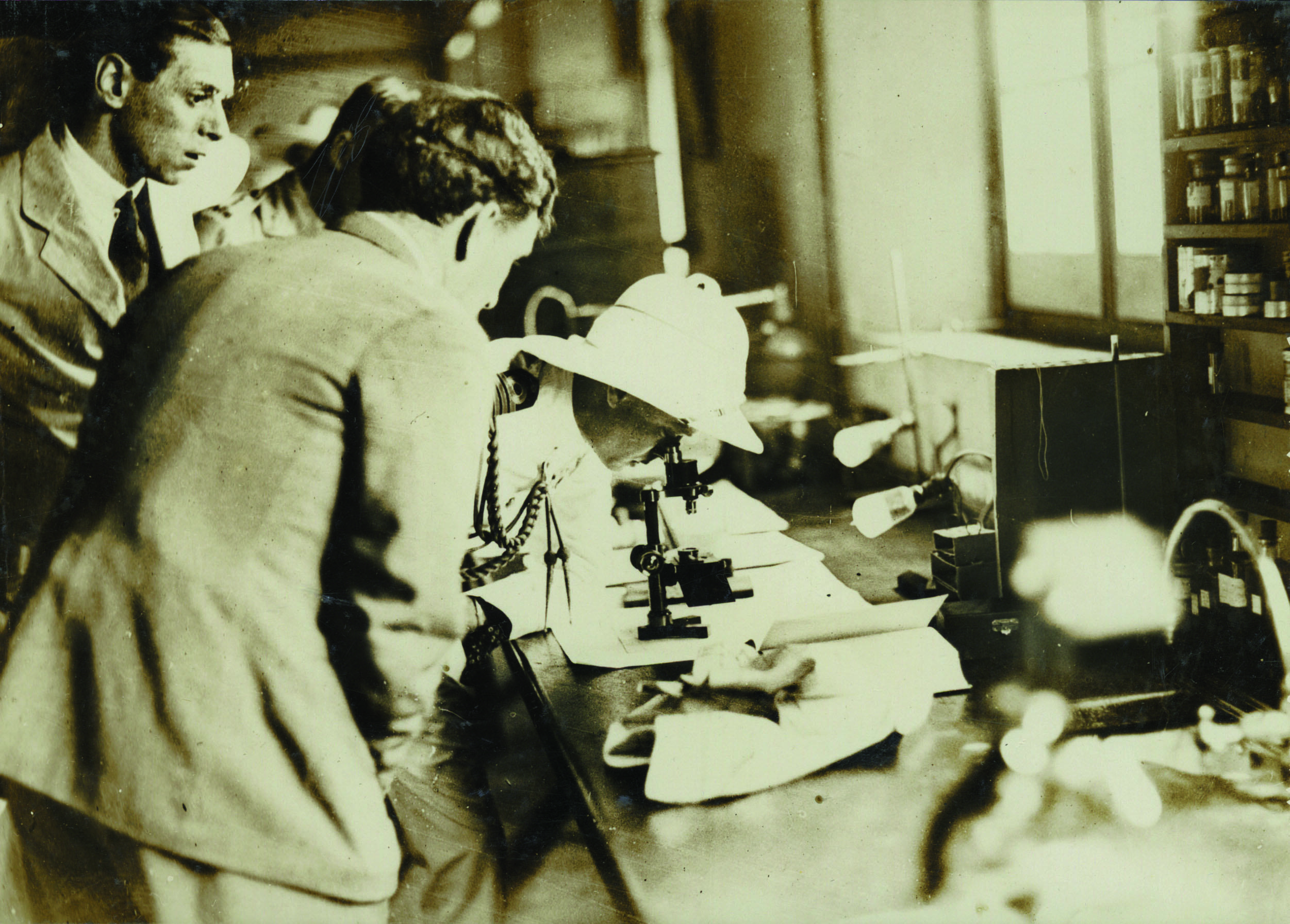 Liverpool was a major port in the 19th century. And owing to countless ships arriving from the Americas, Africa, India and the Far East a constant supply of cases of tropical diseases were to be found in the city's hospitals.
In 1898, the year of LSTM's founding, the Medical Officer of Health reported 294 cases of malaria, 24 cases of dysentery, 10 cases of beri-beri, 23 cases of tropical anaemia and 2 cases of yellow fever. 
Liverpool's shipping magnates recognised the serious threat posed by these diseases. It came at a time when philanthropy was fashionable and Liverpool's wealth was being invested in municipal buildings, public health and education. Libraries, learned societies, museums, art galleries and other cultural institutions were being founded. And it was Sir Alfred Jones, head of the Elder Dempster Shipping Line, who signed the first cheque of £350 that led to the founding of LSTM. 
LSTM's first prospectus, published in 1899, listed the following passage: 
'Owing to the short time required for the passage between Liverpool and the tropical parts of Africa, to the interest taken by the great shipowners in the School, and to the large importation of cattle from America, a constant supply of examples of parasitic diseases of the higher animals can easily be obtained with a view to students being able at all times to examine the living organisms. The importance of this is very great. Thus living examples of the malaria and filariasis of birds, of tsetse fly disease and trypanosomes of rats, of coccidiida and gregarinda, of the larger parasites, of mosquitoes and other insects, and possibly of Texas cattle fever will always be kept, so far as practicable, ready at hand. 
For the same reasons, communications with tropical colonies and scientific expeditions to Africa and elsewhere are easy to organise.' 
Ever since LSTM has been on the forefront of cutting edge research and teaching in the field of tropical medicine. As the first institution of its kind in the world it continues to bring research innovation and scientific breakthroughs from laboratory research to those most in need.