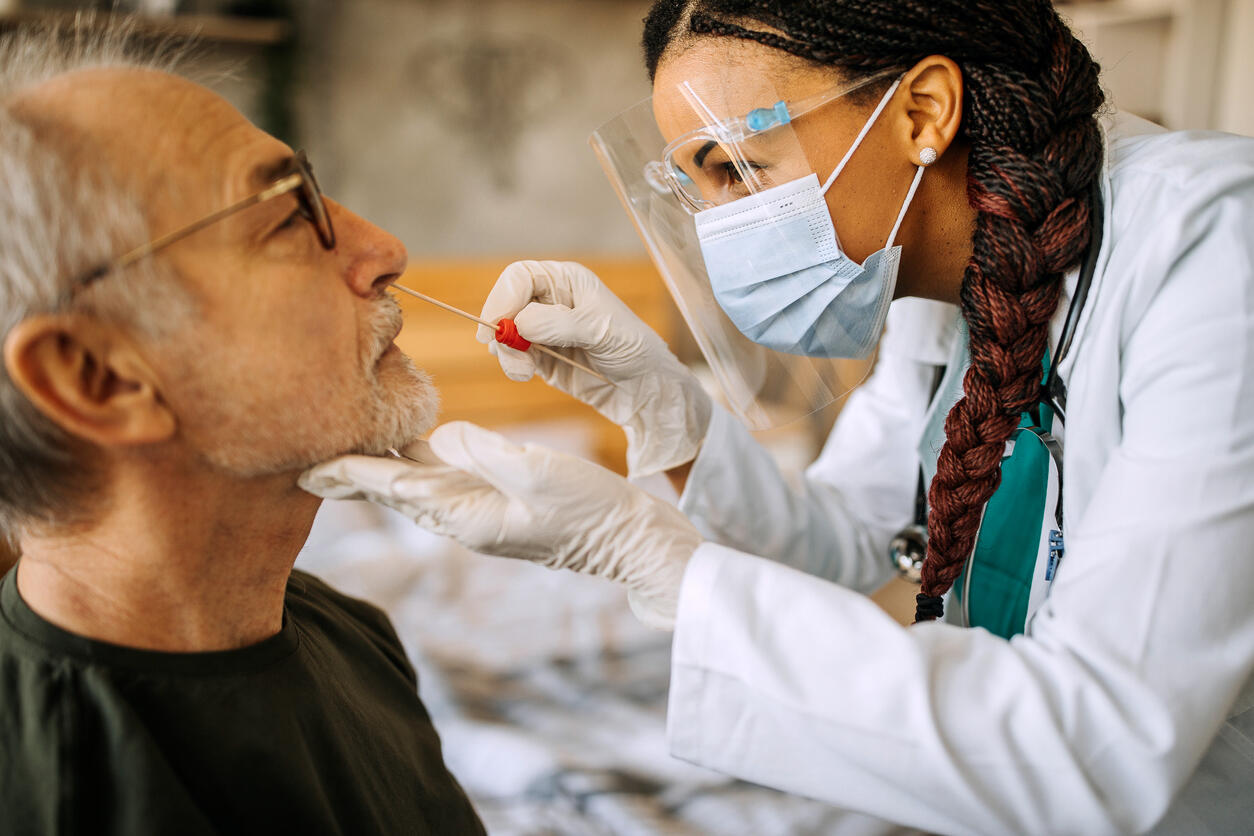 The Infection Innovation Consortium (iiCON), a world-leading centre for infectious disease R&D, is changing the often-unwieldy clinical trials model by offering a 'fast-track' Human Challenge clinical testing model for a growing portfolio of diseases and other applications.
The consortium aims to reduce the global burden of infectious disease – saving and improving millions of lives by revolutionising the discovery, development and rapid deployment of new treatments, diagnostics, and preventative products.
iiCON has ten specialist research platforms. These are co-developed and operated by iiCON's industrial, academic, and clinical partners. They support co-innovation and accelerate the product journey from concept to deployment - bringing new drugs, diagnostics, antibiotics, vaccines, hygiene and sanitation products into use more quickly, safely, and affordably.
Enabling the delivery of rapid, affordable clinical testing that helps to accelerate the product development pathway is a key objective of the consortium's Human Challenge Platform. This platform provides industry access to rapid small-scale clinical trial capability, delivered through the consortium's expert partners, Liverpool School of Tropical Medicine's (LSTM) Accelerator Research Clinic (ARC) and the Clinical Research Facility at Liverpool University Hospital.
The Human Challenge Model enables companies to carry out small scale clinical trials with between 100-300 participants to test the performance and efficacy of their product at a relatively early stage. This model provides companies with high-quality insight on their product's performance and offers the opportunity to assess whether the product needs further development or is ready to advance to large-scale clinical trials. This allows for product testing and evaluation much more quickly and cost effectively than the ordinary product development pathway.
Testing the efficacy of a drug early in the development pipeline using human challenge models provides reassurance to developers and make it less likely the product will fail in the later stages of development, particularly the large Phase III trials. This reduces overall costs in the product development phase and companies can test multiple candidates and combinations, conducting tests with a hundred participants at a fraction of the cost of larger Phase III trials.
Human Challenge trials are also an important tool in the context of anti-microbial resistance (AMR) – where more targeted treatments are needed. Having access to rapid testing to refine and shape therapeutics to enhance precision and impact is crucial to combat resistance and avoid over-prescribing of antibiotics.
Specialist Human Challenge trials currently taking place, for example, are able to measure the concentration of drug activity in the lungs of patients to quantify optimal dosage and avoid unnecessary medication. The ARC is currently utilising the Human Challenge Facility to conduct Covid-vaccine trials for Oxford AstraZeneca and is working with Pfizer on a five-year clinical trials programme to develop and test pneumococcal vaccines.
The flexible model can also be used to test preventative anti-bacterial and anti-microbial products. For example, the Human Challenge Model was used last year in a collaborative study by Unilever and LSTM's Clinical Sciences team, led by Professor Daniela Ferreira, Head of the Clinical Sciences Department at LSTM. The study provided new data on the use of antibacterial and sanitation products reduce the transfer of pathogens from hands to the body via the face and respiratory tract.
Professor Daniela Ferreira said: "Clinical trials are an essential part of the product development process, but they can be extremely resource-intensive. Our Human Challenge model is able to address this critical industry challenge by streamlining and accelerating the clinical trials journey. This unique model offers significant commercial impact - helping with day-to-day decision making and ultimately leading to high-impact qualification of therapeutics."
The iiCON consortium is led by LSTM, and comprises Liverpool University Hospitals NHS Foundation Trust, Unilever UK, the University of Liverpool, Infex Therapeutics, and Evotec based at Alderley Park, Cheshire.