Head of Clinical Sciences Department, Professor of respiratory vaccines and infection immunology
Daniela obtained a BSc in Biological Sciences in 2005 and a PhD in Immunology and Biotechnology in 2009 from the University of Sao Paulo (São Paulo, Brazil). From 2001 to 2009 Daniela trained at Butantan Institute (Sao Paulo, Brazil) on development of novel vaccines against pneumococcal carriage, pneumonia and invasive pneumococcal disease using different vaccine formulations, new adjuvants and routes of immunization. During her PhD Daniela was awarded the prestigious Robert Austrian Research Award in Pneumococcal Vaccinology sponsored by Wyeth to develop novel mucosal vaccines (2006).
Daniela joined the Respiratory Infection Group at LSTM in December 2009 as a Postdoctoral Research Scientist and help developing the only Experimental Human Pneumococcal Carriage model in the world.  Her work has been focusing on mucosal (nasal and lung) and systemic responses to pneumococcal carriage and development of novel respiratory vaccines.  Daniela was appointed Lecturer and promoted to both Professor and head of Department of Clinical Sciences in 2018. 
Research
Our group leads the Experimental Human Pneumococcal Carriage consortium. We have established a method of inducing pneumococcal carriage in human volunteers. We use this model to research host immune responses to pneumococcal carriage to inform vaccine development.
Our main lines of research are:
1. Healthy Responses and Host Susceptibility to Pneumococcus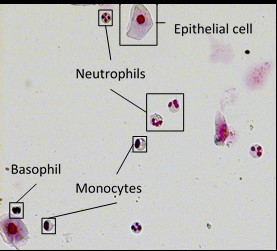 We want to understand why carriage is beneficial for the majority of people but it can develop to subsequent disease in those that are susceptible to pneumococcal disease. For this we have been focusing our research on:
a. Mucosal host responses to pneumococcal carriage. We are using a new method of mucosal nasosampling to investigate cellular responses to carriage.
b. Pneumococcal specific B and T cell responses in blood and in the lung
c. Host-pathogen interactions
Funded by the Medical Research Council (MRC)
2) The effect of Influenza on Pneumococcal Carriage
We are conducting two clinical trials to define if the Live Attenuated Influenza Vaccine alters pneumococcal carriage using the Human Pneumococcal Carriage model in order to assess the potential effects of mass influenza vaccination.
The burden of pneumonia is aggravated by influenza virus infections in particular in children and the elderly. Following infection with influenza virus, individuals become transiently susceptible to secondary pneumococcal infections. Carriage is the primary reservoir of the pneumococcus and increased pneumococcal carriage density is associated with increased transmission and development of pneumonia and invasive pneumococcal disease.
There are 2 types of influenza vaccines currently available; a live attenuated trivalent influenza vaccine (LAIV), which is administered as a nasal spray and a trivalent inactivated influenza vaccine (TIV), which is given as an intramuscular injection.  LAIV but not TIV has been previously associated with increased carriage density. Increased pneumococcal carriage density in the upper respiratory tract and extended periods of carriage caused by influenza infection could increase pneumococcal transmission and thus the burden of disease. As a result, there is a risk associated with mass immunization using LAIV which must be investigated further. This project will investigate the effect of LAIV compared to TIV on pneumococcal carriage using the Experimental Human Pneumococcal Carriage (EHCP) model. We will specifically address changes in acquisition, density and duration of pneumococcal carriage, as well as changes in commensal and potential pathogenic species in nasopharyngeal microbiome associated with both influenza vaccines. The LAIV EHPC model of viral pneumococcal co-infection will allow us to investigate immunological mechanisms at the mucosa (nasal and lung) and in the blood underlying susceptibility to pathogen overgrowth and consequently progress to pneumonia. 
More information about this study and how you can become a volunteer can be found in the LAIV/EHPC study webpage.
Funded by Bill and Melinda Gates Foundation 
3) Vaccine Discovery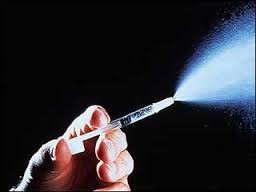 We are using naturally acquired immunity from healthy adults exposed to pneumococcus to define the best protein antigens for a new vaccine to confer serotype-independent protection against pneumonia.  
Jessica Owugha (LSTM PhD studentship) has been using this approach to select fragments of the pneumococcal surface protein A (PspA) to formulate a broader-reactive vaccine.
Funded by the Medical Research Council (MRC) and Sao Paulo Research Foundation (FAPESP).  
Some of our collaborators
Molecular Biotechnology Laboratory, Eliane Miyaji, Maria Oliveira and Paulo Ho, Butantan Institute
Deborah Bogaert, Department of Pediatric Immunology, UMC Utrecht
Jerry Brown, University College London
Carl Anderson, Wellcome Trust Sanger Institute, Cambridge.
Helder Nakaya at the University of Sao Paulo and Emory Vaccine Center
Melita Gordon, Institute of Infection and Global Health, University of Liverpool
Aldert Zomer, Faculty of Veterinary Medicine, Utrecht.
Marien de Jonge and Dimitris Diavatopolous, Radboud University Medical Centre Nijmegen
Jeff Weiser, NYU School of Medicine
David Briles, University of Alabama 
Duolao Wang, Tropical Clinical Trial Unit, LSTM