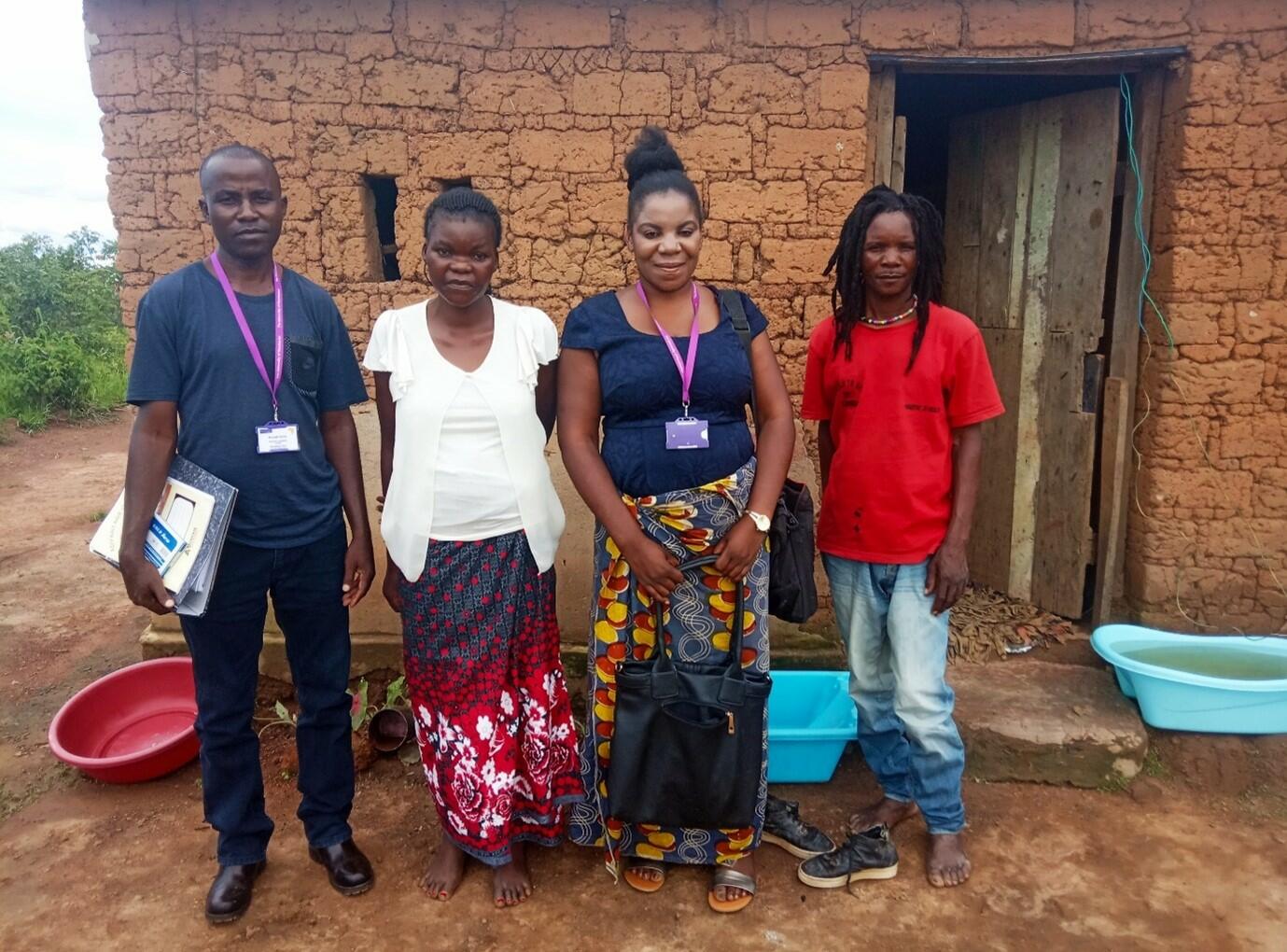 My work as a Research Assistant in the rural part of Zambia has been a great experience.
When I started in 2018, my work involved data collection of quantitative data using REDCap (Research Electronic Data Capture) and conducting qualitative in-depth interviews with women, partners and healthcare workers.
Following face-to-face training on how to use the REDCap web-based software, the case note reviews of 1,000 records of women was not difficult but had its own challenges. Most case notes had missing or incorrectly recorded data. As we continued to collect data, additional data were added, and this resulted in going back to the same case notes to capture the information not considered before. This process was monotonous but taught me that research is an ongoing process and sometimes there is need to go back and forth to capture the highest level of details.
Qualitative research involved conducting in-depth interviews for which we were trained by the Regional Research Coordinator, Dr Sabina Wakasiaka and the UK team. During this training, I learned about the Grounded Theory methodology and that this is used to develop a theory from the data to explain the phenomenon of interest. I found it thrilling to observe and practice an in-depth interview with my colleague and Sabina. By reading the topic guide and with mock practice I thought that conducting real interviews would be a smooth process. It all seemed easy and flowing, however the journey in Mansa was quite different.
On my first day of conducting an interview, I asked questions in the local language (Bemba) based on the topic guide and received brief replies from the woman with no further probing carried out. At the end of the interview, Sabina asked me if that was just an introduction as she could not understand Bemba. I realized that I did not explore any areas in depth and that I needed to probe and ask more questions to get information which was missing. I went back again to the woman and repeated the interview twice more to ensure the best data was captured.  
In this process, I discovered the importance of preparing yourself emotionally and to learn to be detached from the client's emotions. I could see that when the participant tells his/her story, it is easy to lose track of the interview's purpose and given this sensitive topic, client's emotional breakdown is common. The distress policy put in place at the start of the study, helped a lot in these situations. At the same time, conducting these interviews caused me emotional distress. The psychological and emotional support I was given by the UK team and by our country lead through emails and voice calls encouraged me for the next interview.
Conducting interviews related to stillbirth was not an easy task as there are a lot of traditional beliefs. For instance, women are told to weep in silence and to avoid talking to anyone about the stillbirth. This posed a huge challenge when you go to interview them.
Overcoming the challenges: involving the support person, understanding the culture and get help from the CEI group
I realized women with stillbirth have influential people who make decisions for them. These include their mothers, the mother in-laws, and aunties. These support people needed to be involved in everything, including allowing the woman to be interviewed. In practical terms this meant that I had to involve them before an interview was conducted.  When I made an appointment with a woman, I also explained the study to the support person and get her acceptance as this will ease the process with the woman.
Understanding the culture was critical in this setting. I have learnt that woman and her family had to perform cleansing ritual (washing face, hands, and feet with traditional herbs), before interacting with anyone in the community. This resulted in booking interviews after this practice was performed. When I started conducting interviews, I was not aware of this belief, but it was important to respect it to get access to participants.
The Community Engagement and Involvement group members were of great help in the process. They introduced us to the participant and used a lay language to explain the study, in a non-threatening way.
I am happy that I've become more confident in conducting in depth qualitative interviews. This allows me to bring out quality data and progress research and understanding in this very sensitive area. For this result I thank my mentor, my colleagues in Zambia, the UK team and the National Institute for Health Research for according me the opportunity of been part of this team.