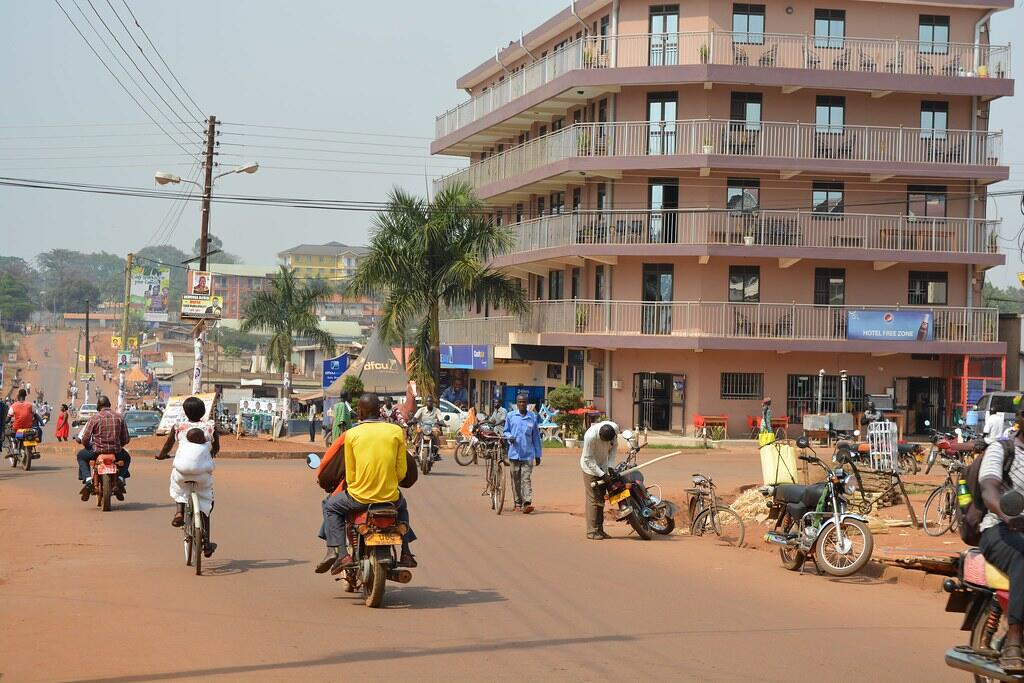 Like most of you, I decided to undertake the DTM&H to better prepare myself for working as a doctor in a low and middle income country (LMIC). In January I will travel to Gulu, Uganda to work in a state funded hospital for 7 months. The hospital is partnered with the trust I completed a so called 'F3 year' at - Wythenshawe Hospital in Manchester. A handful of colleagues I knew had spent time working in Gulu and spoke very highly of it; I felt comfortable working somewhere people I respected could vouch for.
The familiarity relieved my family too, and they desperately needed relief. I can't remember the last time we had dinner without my parents catastrophising about all the ghastly things that could happen to a young British girl alone in sub saharan Africa. Winding my mother up, my Uncle suggested I get a multitude of tattoos so I'm easy to identify after being kidnapped (not even my little brother saw the funny side of that). I wasn't concerned. At 5ft 11, I'm not the smallest of people, ergo, very hard to kidnap.
Jokes aside, this got me thinking: what do we want to achieve when volunteering abroad in a LMIC? I feel confident that I want to do it, that will never change. But why? To help a population in need? To lend my skills to those who need it most? Sounds a bit too 'white saviour' to me; a less charismatic Stacey Dooley perhaps. In all honesty, whenever I imagine myself on the Gulu hospital wards I only think of myself as being a hindrance, definitely not helpful. Training in the UK my tropical medicine experience has some serious holes. I'm unable to count the number of cases of malaria I've seen on my hand, not because I've seen so many, but because I have not seen any at all. I'm going to work in sub saharan Africa and I have never seen a case of malaria?! I'm not sure I once successfully identified a malaria infected cell today - "no, that's a lymphocyte", "again, a lymphocyte", "you're really good at spotting these lymphocytes". It's a flurry of pink and purple mush to me. This isn't reassuring.
So I'll go to learn. The long term goal is infectious disease so the communicable disease experience should be very valuable. I'll see heaps of malaria, maybe even some parasitic eye infections? I'll have endless cases studies to discuss at registrar interviews. But now this feels selfish - disease can be deadly, why am I seeking professional gain from it? Does every morbidity carry the silver lining of witnessing a rare tropical disease never encountered in the tiny district hospitals of Manchester?
And what happens when I work on the paediatric ward and see my Xth child death of the week? Will it make me want to quit? Or will I become numb to it after a while? Paediatrics was my first job as an FY1. Although it was rare, a child dying always brought tragedy to the unit. The news of such an event when it occurred permeated the air instantly, followed by a wave of bowed heads and often tears from staff with decades under their belt. It never got easier, so could I cope with it weekly? I can see myself becoming frustrated with the lack of resources available, for example a child who needs CPAP for treating a simple bronchiolitis - an easy intervention while also a complete impossibility. Witnessing a patient go into cardiac arrest but calling time before CPR has even started - even if we were to get ROSC, there's no ITU. Where would they recover?
Writing this I've almost talked myself out of it; my neuroses read like a prologue to a Woody Allen movie. Although I always knew I wanted to (even from before I started medical school), I could never put my finger on why working in LMIC was for me. Until last week.
Last Thursday we spent two hours learning about toilets and it was one of the most interesting lectures I've ever sat through. Not because engineering is particular interest of mine (mechanics module 3 was the only U grade I achieved at a-level, clearly not my forte), but because of the passion demonstrated by someone so intent on making a change.
Despite Joos Van Den Noortgate having decades of experience as an engineer for MSF, he humbly revealed faux pas after faux pas he had committed before reaching this stage. Things we wouldn't even think of, like building a toilet that accidentally faced Mecca or painting a toilet crystal white so residents refused to dirty it (it became a shed). Of course we're going to make mistakes and of course we're going to be ignorant. For those of us who have only been practising for a couple of years, we are after all at the beginning of our training at home and abroad.
After two weeks of listening to inspiring speakers like Joos, it's hard not to dream big. Not a day goes by when a success story of an LSTM alumni is mentioned. You imagine yourself in that position; maybe leaders in their field will be talking about me one day? There's only so much you can change when being a clinician, policy is where the change occurs.
So this is why I'm going, because I have to start somewhere. No doubt I'll be useless to start with however, I've heard the Gulu Hospital staff are kind so hopefully someone will take me under their wing. It'll be insightful, emotional, interesting, devastating, sometimes tedious, sometimes draining but definitely something different. And besides, who wants to be working in the UK doing endless discharge letters for the best years of their life? No thanks. I'll let you know how it goes.