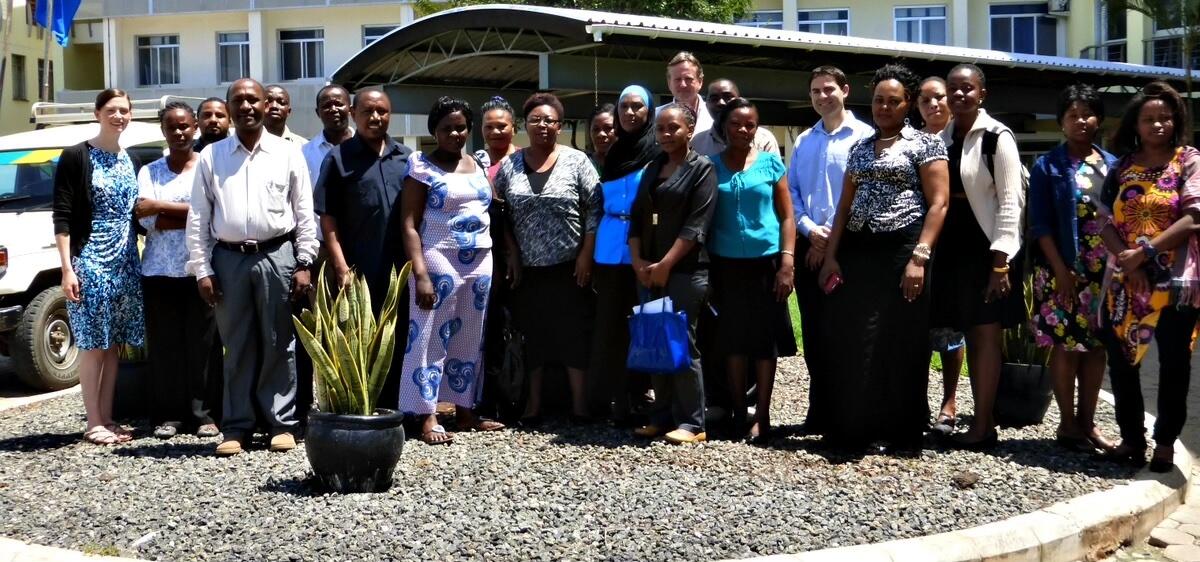 As part of LSTM's REF2021 Impact Case Studies submission, a seminar on reducing HIV-associated mortality in sub Saharan Africa by improving the prevention and management of cryptococcal meningitis.
This seminar will be live-streamed on Microsoft Teams via: LINK
Cryptococcal meningitis is an opportunistic fungal infection that occurs in the advanced stages of HIV infection and is responsible for 15-20% of AIDS-related deaths.
 
LSTM has played a leading role in pivotal trials that have evaluated novel approaches for the prevention and management of cryptococcal meningitis in low-resource settings. Together with our partners, we have identified novel biomedical treatment and prevention strategies that are practical, low-cost and effective, which have been incorporated into World Health Organisation guidelines and led to changes in clinical practice in Africa. The research findings stimulated donor investment to support low-resource settings to scale up the approaches, including investment in a generic version of a key drug (flucytosine).
Speakers:
Professor Shabbar Jaffar – LSTM
I am an epidemiologist and clinical trialist. I have worked on HIV since the mid-1990s, focussing on population-based and clinical research on the prevention of HIV-associated mortality. I did my PhD on the natural history of HIV-1 and HIV-2 infections in sub Saharan Africa when HIV was ravaging through Africa and there were few interventions available.
Professor David Lalloo – LSTM
I am a Professor of Tropical Medicine and Director of LSTM. My research has focused on clinical trials, particularly in HIV-related infections, malaria and envenoming. I currently collaborate on studies in Malawi, and across South Asia. I am clinically active and am an Honorary Consultant at the Royal Liverpool University Hospital.

Professor Tom Harrison – Professor of Infectious Diseases, St George's University of London

I am the Deputy Director of the Institute for Infection and Immunity, and Lead for the Centre of Global Health at St George's and I am an Honorary Consultant at St Georges University Hospitals NHS Foundation Trust. I lead a clinical and laboratory research programme on the prevention and treatment of cryptococcal meningitis with colleagues from St George's, and in collaboration with other UK institutions, and colleagues across study sites in sub-Saharan Africa.

Professor Sayoki Mfinanga – Tanzania National Institute of Medical Research

I am the Chief Scientist at NIMR and honorary Prof of Global Health at LSTM. I trained in infectious diseases and have focussed on research studies on the control of tuberculosis and HIV in East Africa for most of my career including on late-stage HIV-infection with St Georges Medical School and LSTM. Since 2010, I have been interested in research on non-communicable diseases and their interaction with HIV.
This seminar will be live-streamed on Microsoft Teams via: LINK
A recording will be made available on the LSTM website the following day.