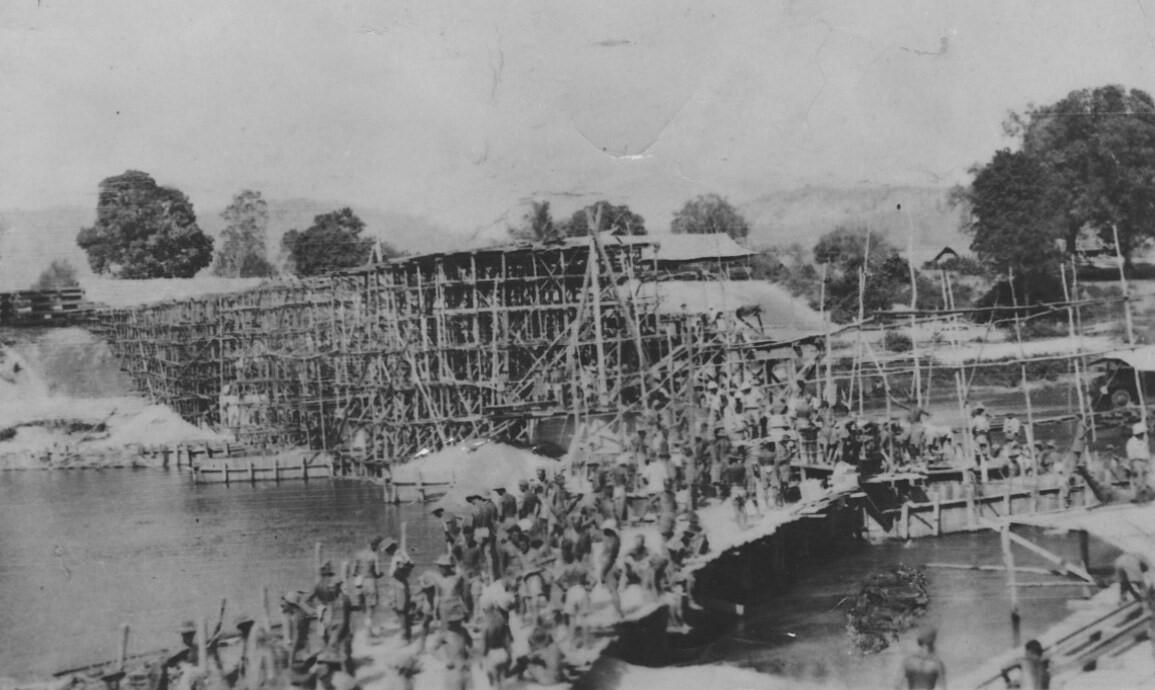 Join historian Julie Summers and Geoff Gill from the Liverpool School of Tropical Medicine in conversation with Emma Mawdsley on the treatment and conditions of prisoners of war working on the Thai-Burma Railway.
During the Second World War, British Commonwealth forces were involved in heavy fighting with the Japanese in the Far East.
By mid-1942, the Japanese had begun to build a 250-mile rail link between Thailand and Burma, which would enable them to supply their armies by land. It was constructed by thousands of prisoners of war (POWs). 
These prisoners were forced to work around the clock and in appalling conditions, suffering from the searing heat and subject to beatings at the hands of their captors. In a merciless routine, extreme demands were made on weakened men, who suffered from malnutrition and disease, as well as mistreatment.
In this online discussion, curator Emma Mawdsley will talk to Julie Summers and Geoff Gill about the experiences of these POWs.
They will also explore the significant role of Lieutenant Colonel Philip Toosey in the infamous story of the 'Bridge over the River Kwai' and his later involvement with the Liverpool School of Tropical Medicine investigating the recurrent health problems faced by former POWs.
Julie Summers is a bestselling writer, researcher and historian. Her books include 'The Colonel of Tamarkan', a biography of her grandfather, Philip Toosey.
Geoff Gill is Emeritus Professor of International Medicine at the Liverpool School of Tropical Medicine. He is the co-author of 'Burma Railway Medicine' with Meg Parkes.
Register for this online event on the site of the National Army Museum