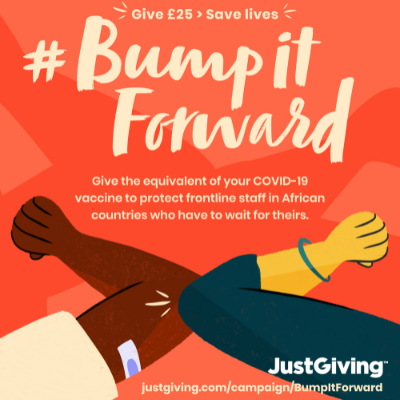 Liverpool School of Tropical Medicine's (LSTM) Bump It Forward campaign has won Grand Gold in the international Circle of Excellence competition of the Council for Advancement and Support of Education (CASE).  A Grand Gold Award is the highest level of recognition in the program. Grand Gold Awards are rare, and only one is given per category.
The awards, the premier recognition programme for educational advancement, are peer-selected and adjudicated, honouring institutions worldwide whose talented staff have advanced their organizations through their resourcefulness and ingenuity.
Winners are selected based on several factors, including overall quality, innovation, use of resources and the impact on the institution or its external and internal communities, such as alumni, parents, students, and faculty and staff. 
In 2022, CASE received more than 4,500 entries from 636 institutions in nearly 30 countries. Of those, volunteer judges selected 626 exemplary entries for bronze, silver, gold, or Grand Gold recognition. 
The Bump It Forward campaign, launched in January 2021, asked the public to give the equivalent of their vaccines (c£25/$33) to protect health workers in African countries until the vaccine reached them. The campaign was conceived and launched in 72 hours, and to date has raised more than £285,000 thanks to the support of over 5,000 donors.  An estimated 1,323,017 items of PPE have been purchased through Bump It Forward, supporting health workers in seven countries.
Commenting on the campaigns application, the Circle of Excellence judges said: "What an amazing campaign! The details provided were very clear. The judges enjoyed the breakdown of how the Liverpool School of Tropical Medicine maximized your resources and came back with an amazing return and impact on the community."
Karen Brady, Director of Fundraising at LSTM added: "Bump it Forward was a real team effort and its success is testament to the support of LSTM's Leadership, and the amazing generosity of our donors who were inspired to give in solidarity with health workers in low-resource settings.  We are incredibly proud of this award and the achievements of the campaign overall – thank you to all of our supporters and partners."
For more information on LSTM's Fundraising activities, click here.