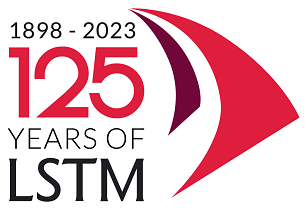 In exactly 125 weeks, on 14 November 2023, LSTM will celebrate its 125th anniversary. As the first institution of its kind in the world, this major milestone will give LSTM the opportunity to reflect on its legacy of 125 years and consider its role in facing the major global health challenges of today and those of the future.
LSTM's Director, Professor David Lalloo, said: "Since its formation, LSTM has sought to address some of the biggest health issues facing some of the world's poorest communities. This anniversary will give us the opportunity to reflect on our past, acknowledge our roots and celebrate that LSTM has been, and continues to be, at the forefront of scientific research, innovation and working with partners across the globe."
Following consultation with staff and alumni, LSTM aims to organise a wide range of anniversary activities which will launch later this year and run until early 2024. This will include a major fundraising campaign which will aim to build scientific and health capacity around the world.
LSTM in 125 stories
As part of the 125-year anniversary celebrations, we are asking our global community to participate in creating a digital archive of LSTM in 125 stories. These could be personal anecdotes, memories of time studying or working at LSTM, or highlighting key figures, scientific achievements or major impacts that have taken place throughout our history. We invite all staff, students, alumni and partners to participate by sharing stories here.