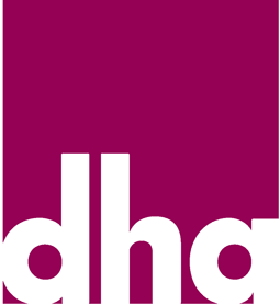 The Managing Director of DHA, Daniel Harris, gave an interactive presentation to LSTM students and staff as part of LSTM's short course in International Health Consultancy. The presentation looked at the key communications skills required for international consultants. Mr Harris is a public sector communications professional working with central and local government and the not for profit sector, to advise on policies and help create strategies that win new resources, improve legislation and shape public discourse.
His work over the past four years has focused on DFID's largest single development assistance commitment in Pakistan. The UK government, through DFID, is making a funding commitment of £1.4 billion to Pakistan between 2010 and 2015, dependent on results. As a result of this there are likely to be opportunities for international health and development consultants with relevant expertise.
As well as a single focus on poverty elimination, enshrined in the 2002 International Development Act, new objectives for DFID have broadened over DFID's 16 year history, to include security and climate change, which help deliver poverty reduction by improving the context in which counties can develop.
Mr Harris said: "Britain's importance on the global stage has diminished over the years, and DFID understands that gaining political leverage through its development programmes is a means of securing the commitment and resources for reform and development". The democratic transformation of Pakistan is of particular importance to the UK, demonstrated by DFID's office in Islamabad being its biggest in the world.
Huge improvements in health systems are still needed, with one in eleven children dying before they reach the age of five and 14,000 women die each year in childbirth. While in education advance are being made, with DFID helping the government to get over 4m girls into education.
Mr Harris's work in Pakistan has been built on relationships that have grown over time and working within hierarchical systems. Building trust at the right levels is crucial to moving towards change. He advised students that as consultants they may have to overcome resistance to their presence and their recommendations. The consultant may be part of an international package that not everyone agrees with.  He added that good communication skills are essential for international consultancies to be effective.
During the presentation, the International Health Consultancy students were asked to arrange themselves in order of their birthdates, without talking. It was an exercise that with some humour and a little patience was successfully executed. Demonstrating some of the non-verbal skills required in a consultant.
Additional information:
LSTM's short course in international health consultancy is a highly intensive 3-week post-graduate course provides emerging national, regional and international consultants with an opportunity to enhance and improve their professional knowledge and skills in the provision and management of consultancy services within the context of international health and deliver technical assistance that is robust, evidence-based and grounded in the reality of resource-poor settings.
DHA is a specialist agency providing high-level policy expertise and effective communication across public and third sectors. DHA has a flourishing international portfolio which includes work with DFID and the British Council. Projects include shaping and supporting the communication of government health initiatives in Kenya, Sudan, Mozambique, Pakistan and Zimbabwe.