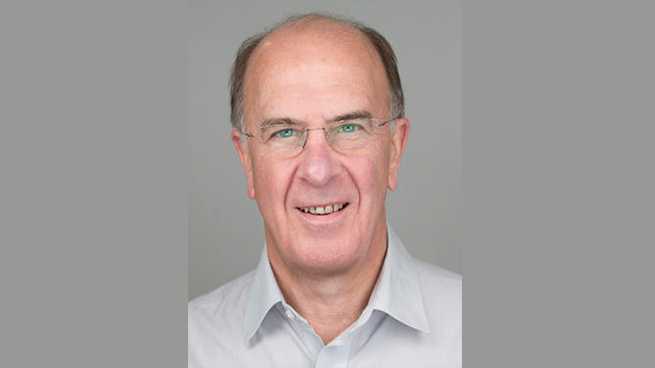 Dr Nick Beeching has been appointed Emeritus Professor of Tropical and Infectious Diseases at LSTM in recognition of his long and illustrious career in academia and clinical practice within the NHS, and his continued commitment to train the next generation of leaders in Infectious Diseases and Tropical Medicine.
LSTM's Director, Professor David Lalloo, said: "Having worked with Nick over a number of years I am delighted that we have been able to make this award to someone whose expertise has genuinely benefitted staff and students at LSTM over an extended period. Awarding Nick the title of Emeritus Professor is a fitting recognition for his work to date and will enable him to continue to mentor the next generation of clinical academics – most notably in relation to LSTM's work on outbreaks and haemorrhagic fevers."
 An alumnus of LSTM's Diploma in Tropical Medicine and Hygiene, Dr Beeching qualified in medicine from the University of Oxford Medical School, spending his elective period at St John's Medical College in Bangalore, India. He has worked around the world, in the UK, Australia, New Zealand and Saudi Arabia, where he was a consultant for 2 years before coming to the LSTM in 1987. He was Clinical Director of the Tropical and Infectious Disease Unit at Aintree, then the Royal Liverpool University Hospital, where he still works, between 1997 and 2016, while teaching on a number of programmes within LSTM, supervising numerous PhD and MSc students and overseeing "elective" student placements from the University of Liverpool School of Medicine.
While concentrating on clinical service, clinical training and teaching, Dr Beeching has built up a substantial research output as evidenced in his publication of almost 300 co-authored articles in the peer-reviewed literature. He has authored five books excluding repeat editions & translations, and more than 50 chapters in most of the leading infection related textbooks and is co-author of many national/international clinical guidelines.
One of the UK's leading experts in leprosy, Lyme disease and imported infections he is a clinical leader for the UK's Imported Fever Service and member of various past and current Public Health England boards and committees. He has a long relationship with British armed forces medical services, assisting with research, training and specialist advice. His long-standing interest in medical history and military medical history, stems back to his treatment of Far Eastern Prisoners of War (FEPOW) from 1978 onwards as part of LSTM's longest running medical collaboration.
Emeritus Professor Beeching said: "I am delighted to have had my contribution to the field of tropical and infectious diseases and to LSTM recognised in this way. I have always enjoyed being able to combine clinical practice with research and teaching, and to be able to do that in line with LSTM's mission of breaking the cycle of poverty and poor health has been very important to me. I hope that as Emeritus Professor there will be opportunities for me to be able to further contribute."