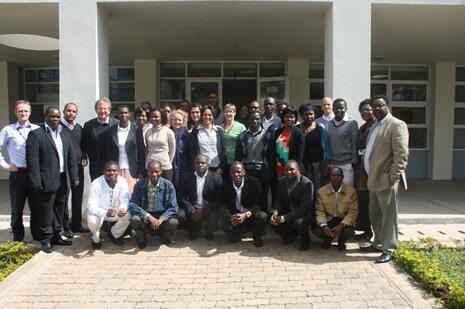 Researchers, clinicians, and public health policymakers can use findings from up-to-date robust systematic reviews to inform their thinking and answer healthcare questions. As part of the work of the Effective Health Care Research Consortium a course is offered on how to find, appraise, interpret, and consider application of findings of systematic reviews.
This week Taryn Young and Paul Garner, from Evidence for Health are currently presenting a 4-day course from 8 to 11 July 2013 in Blantyre, Malawi.
Participants are from both Malawi and Zimbabwe and include researchers from the College of Medicine in Blantyre, clinicians working with Medicine Sans Frontiers, staff of Malawi Liverpool Welcome Trust, and policymakers from the National TB control programme. This is the first session of 2013 following from the well recieved seminars inTanzania and Namibia in 2012.