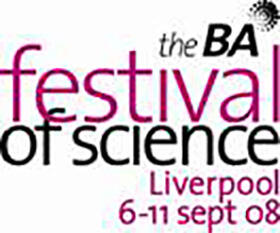 LSTM is hosting a series of lectures in association with the BA Medical Sciences section which will examine the current state of play in the fight against tropical diseases, entitled 'Tropical Medicine: Present and Future'. The talks, to be held on Thursday 11 September in the Sherrington Building on the University campus, are followed by a tour of facilities at the world famous Pembroke Place institution, as part of The BA Festival of Science taking place in Liverpool from 6-11 September.
LSTM Director Professor Hemingway said: "The BA Festival is one of Europe's largest and it was important to us that we really got involved when it came to our doorstep, particularly in Liverpool's Capital of Culture year.
"It's rare to get the chance to showcase such a lot of work in one go and we're delighted to be able to inform delegates about the breadth and depth of the work that we do to improve health and save lives."
The morning's programme begins with an introduction from Professor Hemingway, followed by Dr Mark Taylor talking about the millions of people in the developing world condemned to disability and disfigurement by a worm infection and the work that the AWOL Consortium is doing to find new drugs to cure them.
Professor Mike Lehane will then highlight sleeping sickness, which threatens 60 million people in sub-Saharan Africa and the work being led by LSTM to combat the tsetse fly which transmits the disease. Keeping with the insect theme, Dr Tom McLean will talk about the threat posed by malaria, dengue and other insect borne diseases and the work of the Innovative Vector Control Consortium (IVCC) to develop new public health tools and information systems to more effectively combat mosquitoes and other disease-carrying insects.
Dr James Rylance will then highlight the dangers from the routine use of solid fuel for cooking and heating in the developing world, its proven associations with a range of conditions including lung cancer and the work needed to develop new ways to reduce exposure to indoor smoke and air pollution.
Professor Janet Hemingway will then round off the morning by showcasing some notable moments in LSTM's history and to outline Liverpool's role in the historic and ongoing fight against tropical disease.
The event, supported by the Wellcome Trust, is free but booking is essential. For more information about the BA Festival of Science including a searchable online programme and how to register for individual talks, please visitwww.the-ba.net/festivalofscience 
-ends- 
For further information, please contact:
Alan Hughes, Communications Manager, LSTM
Office: +44 (0)151 705 3308, Mobile: +44 (0)7759 243969, Email: A.P.Hughes@liv.ac.uk
Lisa Hendry, The BA
Mobile: +44 (0)7980 952204, Email: lisa.hendry@the-ba.net 
Notes for editors

The BA Festival of Science 2008 is being organised by the BA (British Association for the Advancement of Science). It is supported by the Department for Innovation, Universities & Skills, the Liverpool Culture Company and the Northwest Regional Development Agency. Find out more at www.the-ba.net/festivalofscience
To register for access to the press papers or to the Press Centre at the BA Festival of Science, visit www.the-ba.net/pressregister
LSTM is a century old international centre of excellence with expanding research and teaching programmes including emerging and re-emerging diseases such as TB, HIV/AIDS and SARS in addition to a comprehensive portfolio of tropical diseases including malaria, dengue, lymphatic filariasis and onchocerciasis.
The BA (British Association for the Advancement of Science) is the UK's nationwide, open membership organisation that exists to advance the public understanding, accessibility and accountability of the sciences and engineering. Established in 1831, the BA organises major initiatives across the UK. The BA also organises specific activities for the science communication community in the UK through its Science in Society programme. For more information, please visit www.the-ba.net