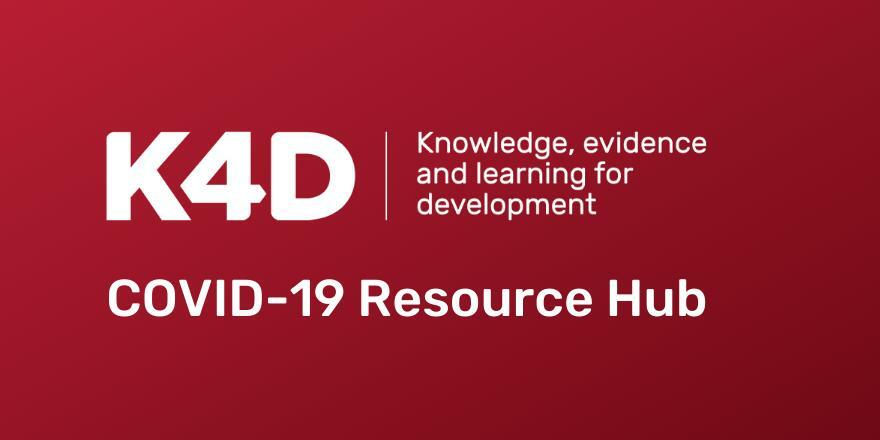 This week sees the publication of the last K4D COVID-19 Health Evidence Summary, with LSTM leading the weekly, and for much of last year, daily publication, since March 2020. The publication put together to signpost the latest relevant evidence and discourse on COVID-19 to inform and support UK governmental departments' response to the pandemic and its consequences.
Dr Nadeem Hasan, a Health Adviser from FCDO and part of the commissioning team, says that "These evidence summaries have supported FCDO, and formerly DFID, to ensure our advisers stayed abreast of the latest scientific understanding of COVID-19 and its impacts, particularly in low and middle-income countries. This has been key in delivering an evidence-based response to the pandemic in these contexts."
The summaries were produced with the aim to reach out across the academic and professional community to capture relevant evolving evidence to help FCDO in their evidence-informed decisions and now represents a huge body of work which can be accessed by date or theme.
LSTM's Dr Kerry Millington, who produced the majority of the summaries, says "This is an example of how a rapid response research service can be flexible and adapt quickly. Curating the summaries has been a fascinating journey through the pandemic synthesising the evolving evidence, keeping up with the speed at which this evidence became available and tracking how it was communicated including early publication through non-peer reviewed preprints. Produced with an eye to the public good, the summaries aimed to inform decisions relevant to all, including those facing the pandemic in low and middle-income countries."
The Knowledge, Evidence and Learning for Development Programme (K4D) supports the use of learning and evidence to improve the impact of development policy and programmes. It is funded by UKAid and is designed to assist the FCDO and other UK government departments and partners to be innovative and responsive to rapidly changing and complex development challenges. LSTM is a partner in this consortium led by the Institute of Development Studies (IDS) in Brighton, UK.
Working alongside Dr Millington were LSTM's Helen Piotrowski and Samantha Reddin from IDS who between them produced 122 summaries in total arranged to cover themes such as Epidemiology and modelling, Social Science and the Indirect impact of COVID-19 among many others. Those summaries are now publicly available to all in one database, so that the journey of the pandemic can be tracked through the journal publications, preprints, commentaries and analyses produced throughout.
On the K4D COVID-19 Resource Hub you can access previous K4D COVID-19 Health Evidence Summaries or search by theme on the K4D COVID-19 Evidence Search.