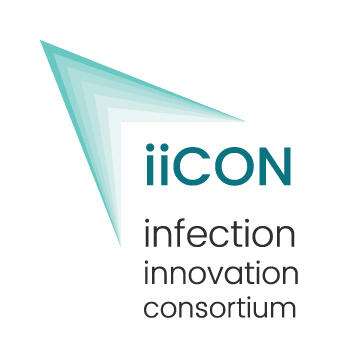 The new multimillion-pound Infection Innovation Consortium (iiCON), had its initial partner meeting, setting the agenda of their work over the next five years.
The UK Research and Innovation (UKRI) and the Department for Business, Energy & Industrial Strategy (BEIS) funded consortium is led by LSTM's Professor Janet Hemingway and sees academic partners working with industry and NHS partners to catalyse the transformation of infection research and development.
Professor Hemingway explained: "Infectious disease therapeutics (IDTs) are critical for the prevention, diagnosis and treatment of human and animal infectious diseases. While these diseases have always been major causes of morbidity and mortality, the recent COVID pandemic has demonstrated that they can also cause catastrophic damage to global health and well-being and tip even the most robust economies into recession."
The virtual meeting of all of the partners involved was an opportunity to set out their initial work in relation to iiCON's objectives - to develop, validate and operate commercial open access platforms with industry to improve product development pathways for IDTs, while acting as a pivotal catalyst for economic regional growth in infection research and development in the North West of England.
During the meeting each project lead gave an update on where they are up to and, while the consortium is still in its very early days, some work streams have already made significant progress and attracted interest from industry. Andrew Maxwell from UKRI said: "I am impressed by the energy and connection of the consortium partners and workspace leads. Clearly this is a consortium with a lot of momentum."
Professor Hemingway continued: "It was great opportunity for us all to get together at the start of what we hope will be an extremely exciting five years of impact on infectious diseases. We hope to significantly improve the development pathways of new IDTs that will directly benefit patients and impact global policy while boosting local economic growth and building on the excellence in infectious disease R&D in the North West." 
iiCON is led by LSTM, its partners are Liverpool University Hospitals NHS Foundation Trust; Evotec and Infex Therapeutics (formerly known as AMR Centre), both based at Alderley Park, Cheshire; Unilever UK and the University of Liverpool (UoL). The consortium works in close cooperation with the Liverpool City Region Combined Authority.