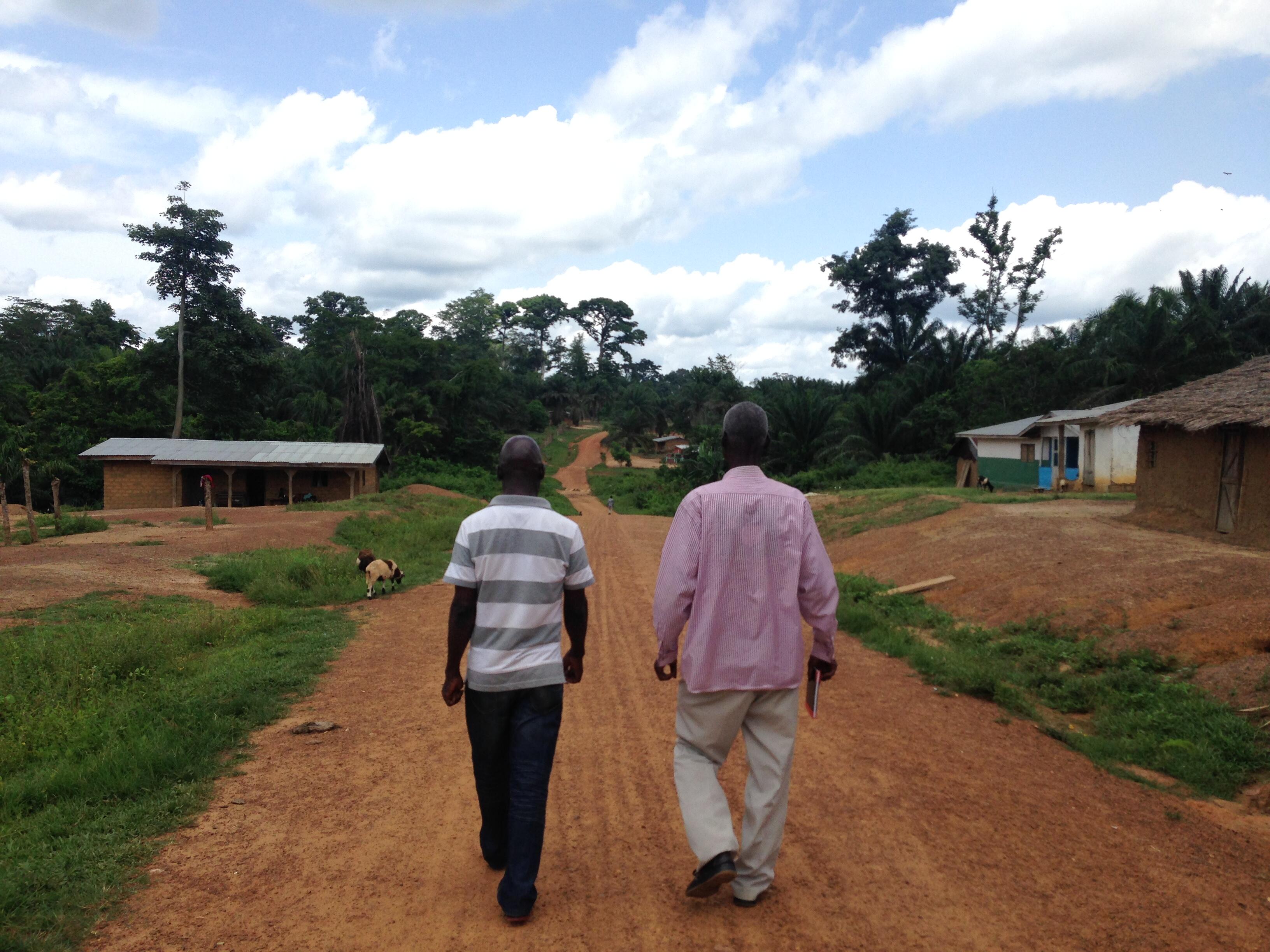 LSTM has received nearly £3.5 million from the National Institute for Health Research (NIHR) to help improve the care of people affected by severe stigmatising skin diseases (SSSDs) in Liberia.
REDRESS, led by Karsor Kollie, Professor Sally Theobald and Laura Dean will use a person-centered approach to evaluate, develop and adapt health systems interventions for the management of SSSDs to generate learning for other settings in sub-Saharan Africa.
Details of the NIHR investments into SSSDs were announced early in November. REDRESS is made up of partners from the UK, Liberia, USA, Ghana and Canada including the University of Liberia Pacific Institute for Research & Evaluation, Actions Transforming Lives, AIM Initiative, Queen Margaret University and Effect Hope.
SSSDs constitute one of the top 10 causes of disability worldwide and lack of access to effective service provision results in significant physical, psychological and economic consequences. This research is underpinned by principles of fairness and shared learning. By looking at the impact of an integrated person-centred approach to improve the management of these devastating conditions, REDRESS can develop an evidence base to enable the piloting of innovative interventions to address the impact of SSSDs on the health system, patients and their families.
Innovative interventions are needed to reduce chronic illness, pain, mental ill-health, severe stigmatisation, social exclusion and poverty caused by SSSDs which include destructive skin ulcers and elephantiasis. Furthermore, making sure access to services is fair and equitable is an important cornerstone of universal health coverage and in attaining the Sustainable Development Goals.
This collaboration between LSTM and the Ministry of Health in Liberia, patients and programme implementers will allow for the direct response to priority health needs as, at the present time, there is limited evidence about patient knowledge, priorities and experiences and effectiveness of current approaches. 
Laura Dean, Research Associate at LSTM, said of being awarded the funding: "We are delighted to have been awarded REDRESS and are looking forward to continuing to develop our collaboration with the Ministry of Health in Liberia to strengthen the health system. REDRESS is unique in that it we will work with some of the most vulnerable populations in Liberia who are affected by stigmatising skin diseases to ensure that their needs and priorities are taken forward within health systems design. We are excited to collaborate with a diverse set of stakeholders."
Karsor Kollie, NTD Programme Manager for the Ministry of Health in Liberia, went onto say: "For so long health professionals have designed and implemented health service delivery without the involvement of service beneficiaries. It is our hope that by ensuring the long-term engagement of persons affected by stigmatizing skin disease through REDRESS we will be able to collaboratively develop new innovations that will bring about policy and health systems change which will lead us to better provide support to people affected by stigmatizing neglected tropical diseases in Liberia."
The identification of effective person-centered strategies to detect, treat and support people living with SSSDs that are acceptable, affordable and sustainable especially amongst the most vulnerable will inform policy decisions that could improve the lives of many.