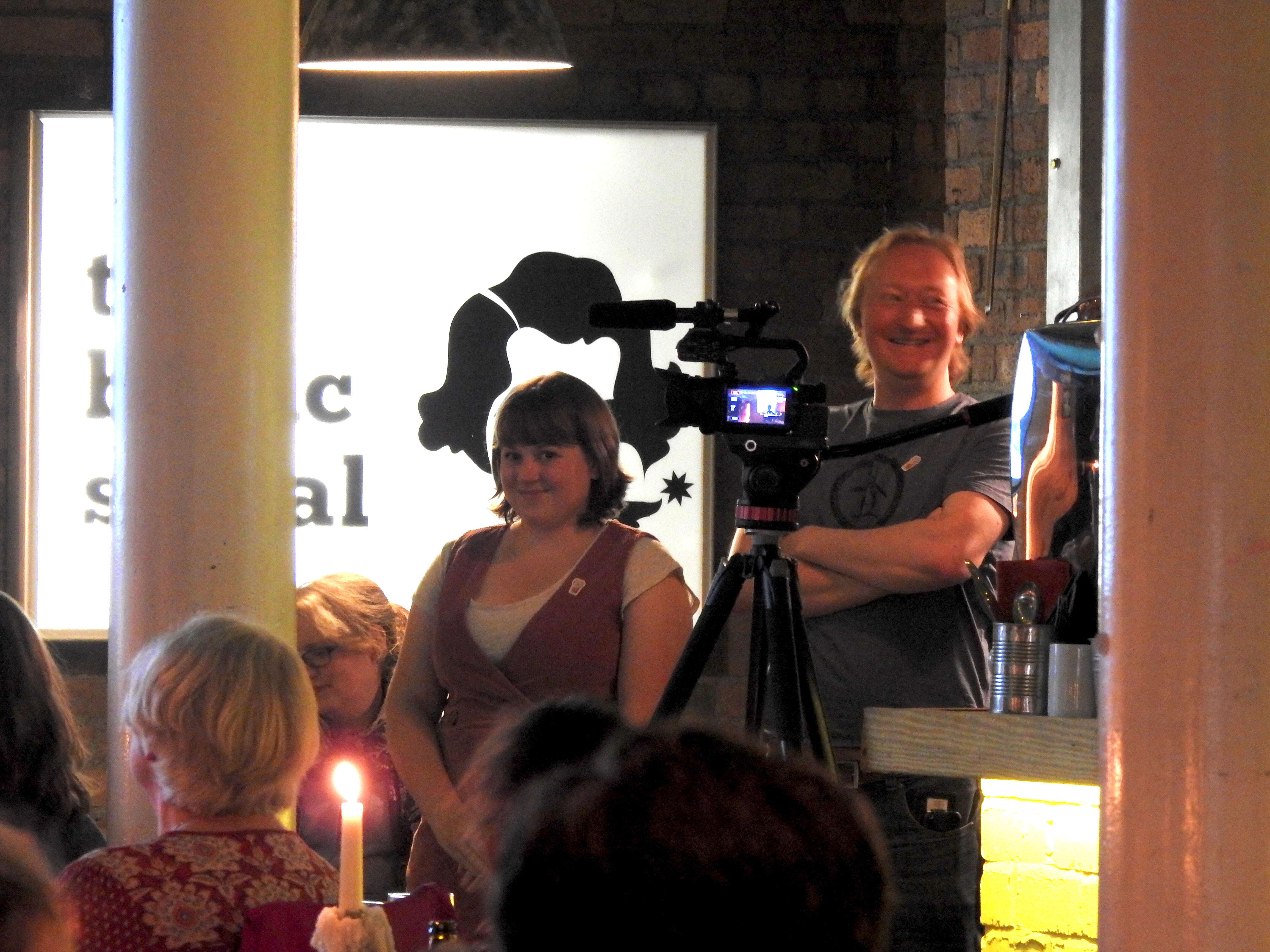 This week has seen LSTM's staff take part in a festival taking science out of the lab and into the pub! Pint of Science is a non-profit global organisation that brought scientists to the local pub to discuss their latest research and findings with the public. At nearly 450 events, talks took place in countries such as France, Spain, Italy, Australia and Brazil as well as in cities across the UK including, for the first time, Liverpool
Across three days of Pint of Science in Liverpool, over 500 members of the public listened to engaging talks and demonstrations from the University of Liverpool, LSTM and the Liverpool Women's Hospital at The Shipping Forecast, The Baltic Social and The Old Blind School.
LSTM's Meg Parkes and Geoff Gill, LITE's Jessica Williams and the Department of Clinical Science's Hugh Adler and Simon Jochems talked about their research and invited people to take part in activities to showcase a broad spread of LSTM's work to the public.
Meg Parkes and Geoff Gill's talk, Surviving by Science, in the Shipping Forecast focused on their research on the British servicemen who became Far East Prisoners of War and were subjected to years of neglect, malnutrition, disease and slave labour and the little-known history of medical ingenuity and inventiveness exhibited during Far East captivity.  Jessica Williams demonstrated live mosquitoes to encourage the attendees to consider different aspects of mosquito anatomy and how mosquitoes use these features to feed on people, whilst at The Baltic Social, Hugh Adler, a Clinical Research Fellow in Respiratory Infection, and post-doctoral researcher Simon Jochems both gave two minute Shots of Science talks on their research utilising their group's novel Experimental Human Pneumococcal Carriage model.
LSTM's Public Engagement Manager, Dr Elli Wright, said: "What an amazing festival to be a part of, Pint of Science is an excellent opportunity to engage with non-scientific audiences in the relaxed and informal venue of a pub.  It was wonderful to have such a diverse example of LSTM's work represented, and we are looking forward taking part again next year alongside our colleagues within the University of Liverpool and take part in the festival next year!"