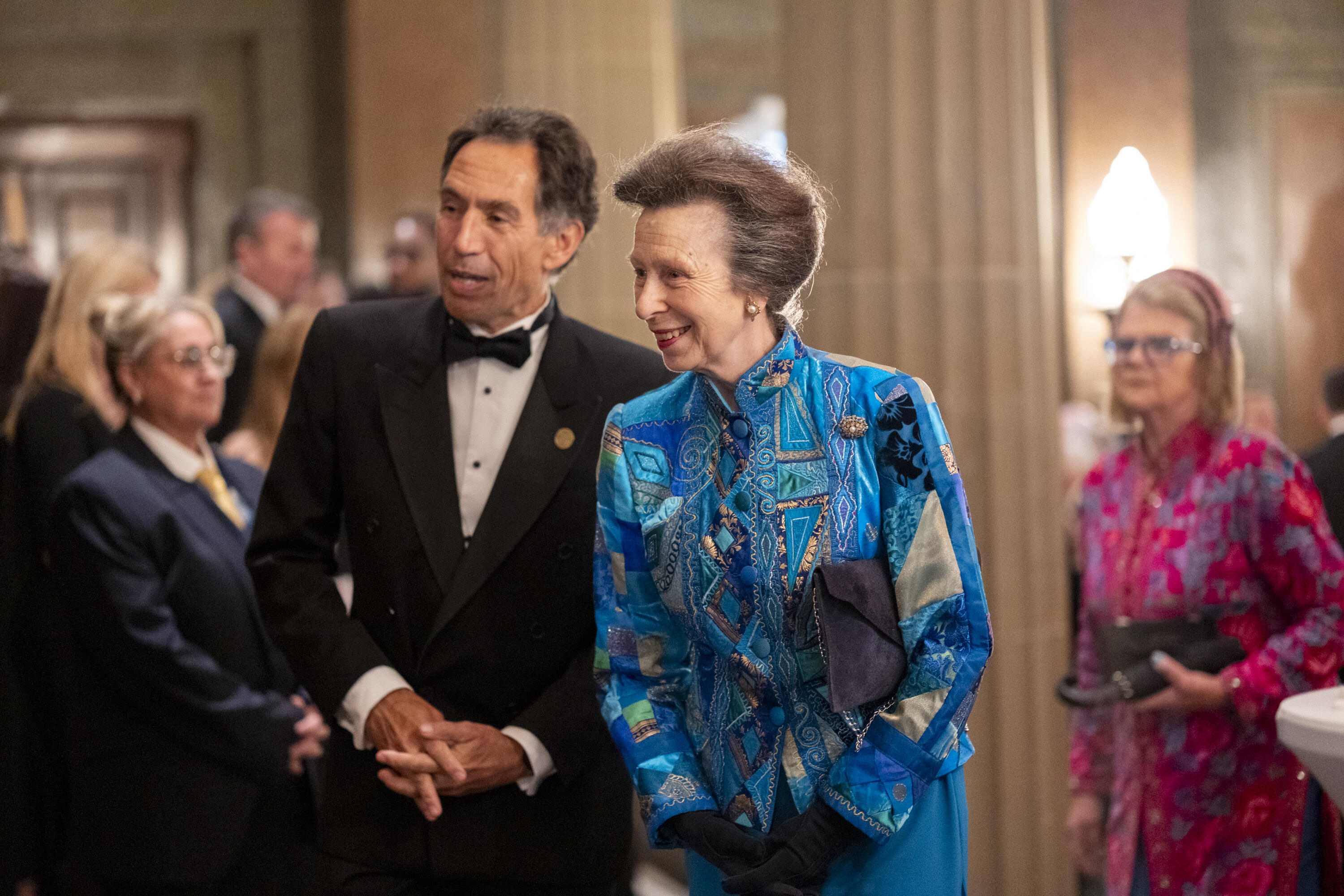 Liverpool School of Tropical Medicine welcomed its Patron, Her Royal Highness The Princess Royal, to commemorate its 125th anniversary as the first institution of its kind in the world.
The Princess Royal joined an international guestlist of LSTM's staff, students, supporters, partners and alumni for a dinner in Liverpool's atmospheric St George's Hall.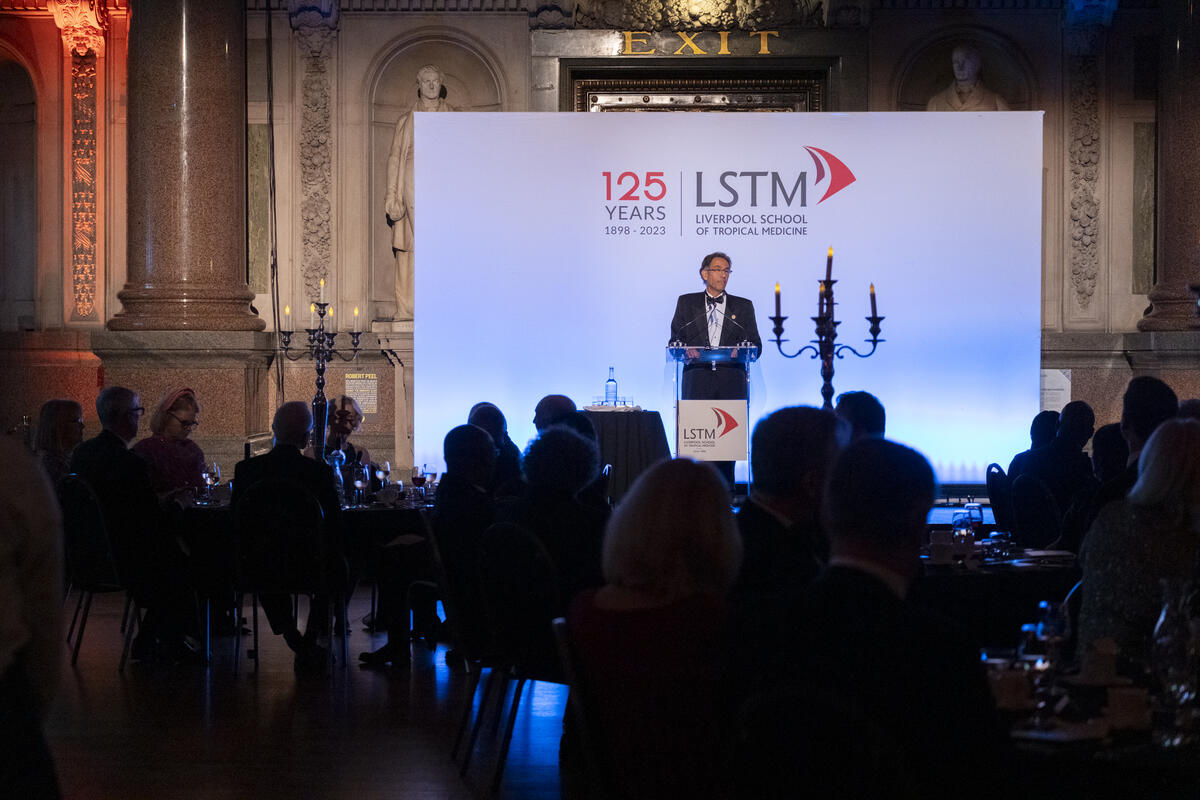 The event began LSTM's year-long programme of activity to mark its 125th anniversary, and provided an opportunity for guests to hear more about LSTM's outstanding achievements in global health, and the impact of its work in partnership with some of the most disadvantaged communities in the world.
Professor David Lalloo, Director of Liverpool School of Tropical Medicine, said: "We were honoured to welcome our Patron, Her Royal Highness The Princess Royal to commemorate our 125th anniversary, as well as so many of our international community of supporters and partners.
"It is a privilege to lead Liverpool School of Tropical Medicine in its 125th anniversary year, which offers us an important opportunity not only to celebrate our achievements, but to reflect upon our own history, and to renew our mission to meet the global health challenges of the future.
"Our anniversary event brought together global health leaders and world-class researchers, discussing the vital role of collaboration and equitable partnerships in enabling LSTM's ambitious new strategy, and our vision for supporting healthy lives around the world for the next 125 years."
The evening included an address from The Princess Royal, a message from Tedros Adhanom Ghebreyesus, Director-general of the World Health Organization, highlights of LSTM's journey and ambitions for the future from Professor Lalloo and keynote speeches from the co-founder of Pan-African Mosquito Control Association (PAMCA) Dr Emma Orefuwa and Professor Henry Mwandumba, Director of the Malawi Liverpool Wellcome programme.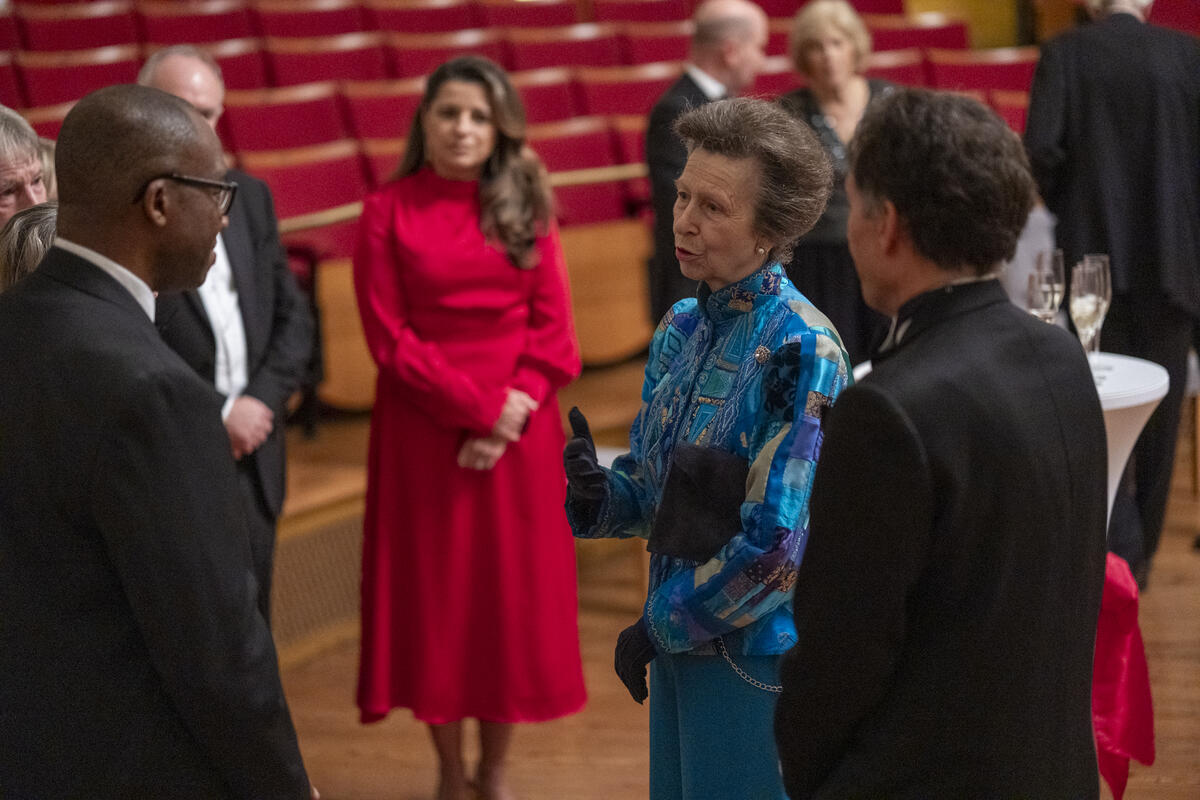 The Princess Royal was welcomed to the event by Professor Lalloo and Jim McKenna, Chair of LSTM's Board of Trustees, before joining a reception for LSTM's staff and partners.
Guests also enjoyed a musical performance from Nazeem, an award-winning singer-songwriter, guitarist and founding director of Dole Ndawi NGO in The Gambia. He uses the transformative power of music to build resilience and positive change within communities and among young people.
Artefacts and objects from LSTM's history were on display to guests, as well as the 'Tropical Medicine Time Machine', a National Lottery Heritage Fund-supported public engagement project that transports visitors through LSTM's past, present and future, learning about its work in the areas of disease vectors, travel health, public health, and microbiology.
The event also saw the return of LSTM's own 'Super'kalazar'banana' – previously part of a city-wide public art trail, that depicts the journey of the leishmania parasite as it travels from insect to human, symbolising the struggle against the devastating disease Kala-azar, or visceral leishmaniasis.