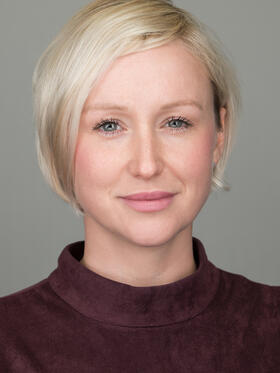 Dr Samantha Donnellan, from LSTM's Research Centre for Drugs and Diagnostics, has been awarded a prestigious fellowship from the Winston Churchill Memorial Trust, to help further her work with multi drug resistant tuberculosis (MDR TB) by funding her travel to work with colleagues in South Africa and the USA.
The Winston Churchill Memorial Trust Travel Fellowship is funding Dr Donnellan to spend seven weeks at the Institute of Infectious Disease and Molecular Research Medicine of the University of Cape Town. Once there she will learn molecular techniques to genetically modify MDR TB strains, which will then be transported back to LSTM for drug screening using the platforms established in the category 3 laboratories here. "I am hoping that this will enable us to create a viable library of clinical isolates of MDR TB." Explained Dr Donnellan: "Having these strains at LSTM will allow us to screen novel drugs and different drug combinations, which will hopefully lead to a reduced treatment regimen for TB."
Following her return from South Africa Dr Donnellan will spend a week at Harvard University in America, where she will work in their world class imaging suite, receiving specialist confocal microscopy training to benefit her work at LSTM. As well as the travel the Fellowship will also fund attendance and travel to an international conference of her choice in her subject area.
The Memorial Trust was established following Sir Winston Churchill's death in 1965 when thousands of people donated money so that a living memorial to him could be set up to benefit future generations. The Fellowships, which are for life, enable UK citizens from all backgrounds to travel overseas in pursuit of new and better ways to tackle a range of challenges facing the UK. Each year Fellowships are awarded across several categories with Dr Donnellan receiving hers in the category of Science, Technology & Innovation.
Dr Donnellan is delighted to have been successful in her application. She said: "This trip is a great opportunity for me to gain specialist training in my field. I am honoured to be named as a fellow and I am very excited to begin the project." She will become a 'Fellow for Life' and presented with a Winston Churchill Fellowship Medallion at a prestigious award ceremony at Church house near Westminster, later this year.