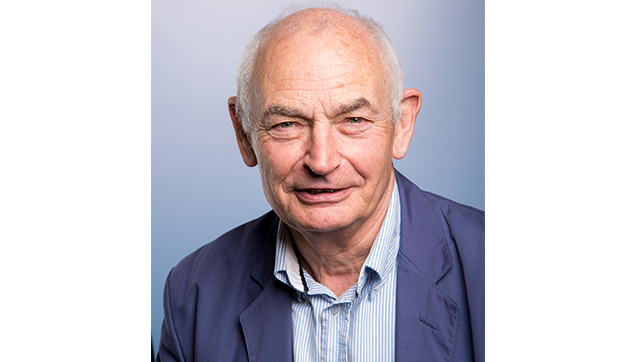 On receiving the news of his appointment to the Order, Professor Molyneux said: "I am deeply honoured by this recognition – only made possible by the huge support from LSTM throughout my career. I am also privileged to have had so much support from my family, funders, students and many collaborators throughout the world without whom such recognition would not have been possible. Working with them has been an enriching experience and I am greatly indebted to them all. Ensuring neglected tropical diseases, which afflict the poorest, achieve greater recognition as an impediment to global health and a cause of poverty is critical if we are to make an impact on the lives of those less fortunate when we can do so much with so little through real and effective partnerships."
The CMG is awarded to those who render extraordinary or important non-military service in a foreign country. Professor Molyneux joins the ranks of previous LSTM giants Brian Maegraith and Herbert Gillies who were also appointed CMG for their services in the field of tropical medicine.
LSTM's Director, Professor David Lalloo, said: "What a fantastic and well-deserved honour for David, who has worked tirelessly to ensure that neglected tropical diseases, and the billions of people at risk from them, became a central part of global health policy. He continues that work today, advocating for some of the world's poorest communities and working with LSTM to break the cycle of poverty and poor health."
Professor Molyneux first stepped into LSTM in 1968 as a Lecturer before departing for different and distant positions, later returning as LSTM's Director between 1991 and 2000.
He established in LSTM the Lymphatic Filariasis Support Centre, now known as LSTM's Centre for Neglected Tropical Diseases (CNTD), funded by the UK Government's Department for International Development (DFID) as their first foray into funding a public-private partnership. He has been instrumental in the promotion of the treatment of NTDs and was one of the field's pioneers who coined the term 'Neglected Tropical Diseases' given their link to poverty.
His continued advocacy contributed to the London Declaration of 2012, which has seen billions of doses of drugs donated by the pharmaceutical giants to alleviate and eliminate diseases such as lymphatic filariasis (elephantiasis), onchocerciasis (river blindness), trachoma, and schistosomiasis (bilharzia). The inaugural World Neglected Tropical Diseases Day will be marked on January 30, 2020, as it is the anniversary of the London Declaration, which did much to bring together policy makers across countries and to encourage investment to commit to control and elimination of NTDs.
Over the years Professor Molyneux has been a member of numerous advisory and expert panels including the Expert Panel on Parasitic Diseases of WHO; the WHO Commission for the Eradication of Guinea Worm; the Carter Center in Atlanta and the International Task Force for Disease Eradication.
He has published over 400 academic papers and received recognition in the form of Honorary Degrees and medals and awards from the British Society of Parasitology (BSP), the American Society of Tropical Medicine and Hygiene (ASTMH) and the Royal Society of Tropical Medicine & Hygiene (RSTMH), including their highest award, the Manson Medal and was awarded LSTM's highest honour, the Mary Kingsley Medal in 2018. Perhaps the most personally significant of his previous awards was the Dominique Kyelem Prize from the Coalition for Operational Research on Neglected Tropical Diseases (COR-NTD) in 2017, which is presented annually in memory of Dr Kyelem, who gained his PhD from LSTM under Professor Molyneux's supervision.