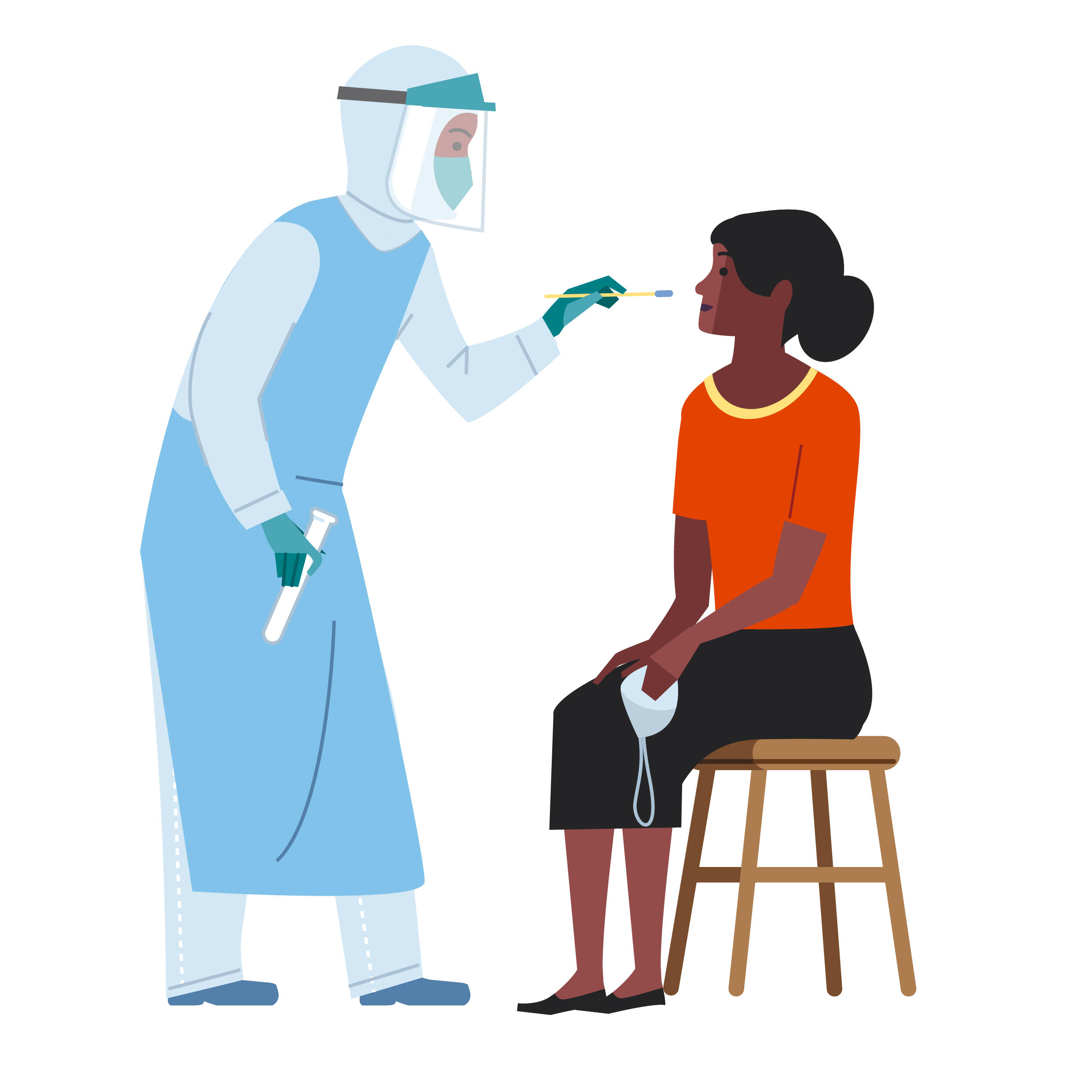 Researchers at LSTM and the MLW Programme have published a study in Nature Communications exploring the diagnosis and treatment of COVID-19 in Sub-Saharan Africa.
Although the COVID-19 pandemic has left no country untouched there has been limited research to understand clinical and immunological responses in African populations. COVID-19 has been less severe in Sub-Saharan Africa compared to other parts of the world, however, diagnosis and treatment in these resource-poor settings is challenging. Hospital presentation is frequently delayed with patients arriving severely unwell and when the virus is no longer detectable from diagnostic samples. Early and accurate diagnosis is vital to ensure implementation of life-saving therapies, such as dexamethasone, especially given the limited access to advanced therapies such as mechanical ventilation.
The researchers in the study recruited patients who had been admitted to hospital in Malawi with severe acute respiratory infection and suspected COVID-19 disease.
The team found that for patients suspected of COVID-19 who tested negative for SARS-CoV-2 (via a nasal swab PCR) but who had a positive serum antibody test demonstrated very similar immunological profiles to patients who had laboratory-confirmed SARS-CoV-2 infection. These clinically suspected patients were not given specialised COVID-19 clinical care, including dexamethasone treatment, and were more likely to die than laboratory-confirmed COVID-19 patients. Specialised COVID-19 clinical care in this hospital setting was restricted to laboratory-confirmed COVID-19 patients.
Dr Ben Morton, first author on the paper, said: "Based upon our findings, we suggest that for patients who are admitted to hospital with suspected COVID-19 and present with a negative nasal PCR test, an antibody test may be useful to guide diagnostic and treatment decisions. This work highlights the need for interventional trials to determine if COVID-19 specific treatments could improve survival for these vulnerable patient groups".
Lead author Dr Kondwani Jambo continued "This study epitomises multidisciplinary and cross-institutional team effort. Considering the increased transmissibility of new variants of SARS-CoV-2, improving the diagnosis and treatment of COVID-19 in the context of a low-resource setting is an urgent priority"
This work has highlighted the need for further trails to investigate how treatment pathways can be improved in clinically vulnerable groups to improve clinical outcomes".
Please visit here to read the publication.
LSTM's Bump it Forward campaign aims to protect essential healthcare workers across Africa, by providing PPE and basic equipment. As the COVID-19 vaccine continues to roll out across wealthier countries, it could still be some time before it reaches our colleagues.
You can help protect them by donating the equivalent cost of your vaccine.