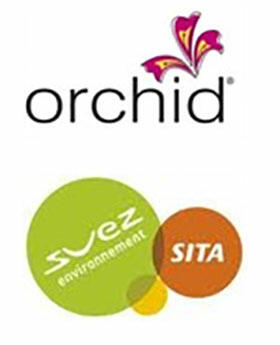 Liverpool School of Tropical Medicine's (LSTM) commitment to improving its environmental sustainability has taken a step forward with the introduction of a new partnership with SITA UK. The new waste management contract will see no more waste going to landfill, with SITA UK sorting and recycling as much of the collected waste as possible.
As a leading recycling and resource management company, SITA UK works to find sustainable and innovative solutions, reducing the impact that waste has on the environment. SITA UK will use the Orchid Environmental recycling Facility in Huyton, Liverpool, which uses a patented process flow technology to recover and recycle commodities and to produce a range of sustainable fuels for the production of green heat energy, renewable electricity and low carbon road transport fuels.
LSTM Facilities Supervisor Jeremy Gould said "As our organisation has grown so has our waste, so this new partnership with SITA will recognise our current and future plans for environmental sustainability."
SITA UK Logistics General Manager, Richard Bate said, "We're delighted to be working with the Liverpool School of Tropical Medicine in delivering this zero waste to landfill service. Year on year increases in the rate of Landfill Tax means that achieving greater sustainability by diverting waste from landfill is quickly becoming a priority for many organisations. This pioneering approach by LSTM demonstrates that environmental responsibility also makes sound economic sense." 
-ends- 
For further information, please contact 
Alan Hughes, Communications Manager
Office: +44 (0)151 705 3308
Mobile: +44 (0)7759 243969
Notes to Editors
Liverpool School of Tropical Medicine
LSTM is a multi-disciplinary organisation concerned with research, teaching, technical assistance and clinical care in the fields of tropical and infectious diseases. Founded in 1898, LSTM has been at the forefront of the fight against infectious, debilitating and disabling diseases for more than a hundred years and continues that tradition today with a research portfolio in excess of £192 million and a teaching programme attracting students from over 70 countries.
SITA UK
SITA UK, a subsidiary of SUEZ ENVIRONNEMENT, is a recycling and resource management company, generating environmental value, social value and economic value from our nation's waste. The company delivers environmentally responsible and increasingly innovative solutions for the public, local government, industry and commerce, enabling our customers to reduce their impact on the environment. SITA UK serves over 12 million people and handles more than 9 million tonnes of domestic, commercial and industrial waste through a network of recycling, composting, energy-from-waste and landfill facilities.  SITA UK employs over 5,500 staff and has an annual turnover in excess of £750 million.www.sita.co.uk 
Orchid Environmental
Orchid's goal is to deliver alternative forms of renewable energy to help reduce the unsustainable consumption of natural resources