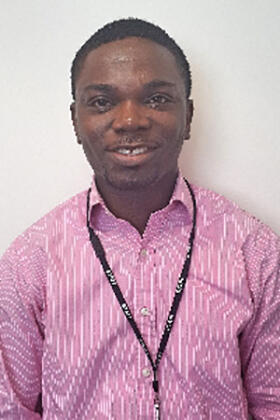 The LSTM Board of Trustees has recently welcomed a new member and the first student representative in the organisation's 115-year history: Aduragbemi Banke-Thomas.
Aduragbemi is a medical doctor, with specialist postgraduate training in public health; health policy and programme management. He is undertaking a PhD within LSTM's Centre for Maternal and Newborn Health (CMNH), where he is pioneering the application of the innovative social return on investment methodology to measure the impact of a maternal health intervention on key stakeholders in society.
Aduragbemi was co-opted to the Board of Trustees, currently a group of 14 individuals responsible for the governance of LSTM, at an all-day meeting in June. He will be officially recognised as a Trustee at LSTM's Annual General Meeting in November. He will serve in that position for the next two years and it is hoped that he will be succeeded by another member of the LSTM student body.
LSTM's Chairman, James Ross OBE, said: "The Board of Trustees of LSTM decided in principle to appoint a student representative as part of the governance structure of the institution. The individual would bring a distinctive viewpoint to the deliberations of the Board, while having the same responsibilities of safeguarding the totality of LSTM, as have the other Trustees. We are now delighted to welcome Aduragbemi to our number. He is qualified by experience as well as by attitude to make a valuable contribution at a time of considerable change in LSTM and a growing emphasis on teaching and education."
As well as working towards his PhD, Aduragbemi works as a research assistant within CMNH on their Making it Happen Programme in South Africa, and has a supervisory role on the postgraduate diploma programme.
Aduragbemi is delighted to take up his position, he said: "It is a great privilege for me to be appointed to the Board of Trustees and I am grateful to the Board for showing so much faith in me by this appointment. I believe a global institution such as LSTM has shown its very progressive nature in appointing a student member to the Board. Through this platform, I look forward to being able to bridge the gap between students and senior management and hopefully put forward strategies that would make a significant difference, especially as they would be coming from those who experience the training and research services that LSTM provide the most."